News
video games
25 September 2023, 15:15
Developers Pleased With Unity's Concessions, but Lost Trust Will be Hard to Rebuild
Unity's retreat from most of the controversial changes to the engine's terms of use has been welcomed by game developers. However, many of them stress that they have lost trust in the company.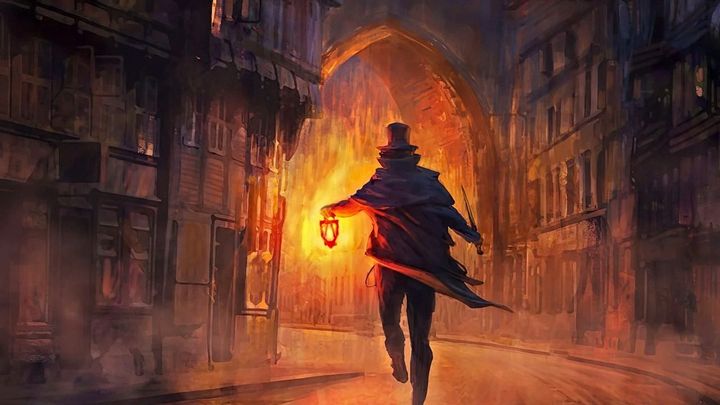 Source: Artwork z Gloomwood.
i
One of the hottest topics in recent weeks has been the scandal over a change in the terms of use for the Unity engine, according to which developers would pay for game installations. In the end, developers' reactions were so negative that the company apologized and withdrew most of the changes (you can read more about the new policy in our previous article on the subject). We thought it was worth taking a look at the developers' reception of the modified terms and conditions.
Most developers seem pleased with the turn of events. Especially with the fact that those who do not want to operate under the new conditions will be able to release their game on the old version of the engine. The developers of Aggro Crab have stated:
"Are the new conditions ideal? No, but at least we can all release our games in peace and then decide in peace what we will build our next productions on."
Rami Ismail (former founder of Vlambeer, now a consultant in the game industry), said that most of the developers contacting him are relieved, but they are not at all sure that they will continue using Unity for their next project.
Trust will be hard to rebuild
So while the overall reception of the changes has been positive, many developers admit that they have problems with trusting Unity again. The company is not making it easy for them. One of the reasons for the developers' fury was the fact that the previous terms of use enabled them to stay with the previous version of the engine if we did not like the new arrangements. After the new stipulations were announced, the old ones were removed from the web. Now Unity is nonsensically explaining that this is because these sites were rarely accessed by anyone. As sarcastically commented by Brandon Sheffield (head of Necrosoft Games):
"Yes, just removed the page where you said you would never change the deal because no one was looking at it.(...) Get fucked!"
Dillon Rogers, aka the creator of Gloomwood, is also happy that he will be able to release the full version of his game on the old terms, but stresses that the trust between Unity and the developers has been destroyed:
"Unity destroyed its reputation and then dragged its feet on presenting the new terms.
That's why my plan didn't change, and after Gloomwood I will move to another engine. I don't want to work knowing that I have to be alert to future sneaky changes in the terms of use. This is not how good business partnerships work."
In contrast, the developer of Caves of Qud and Sproggiwood Brian Bucklew doubts Unity's declarations regarding the fact that developers will be able to stay on the old version of the engine long term and thus avoid the new terms:
"Do you really think Unity will just say "haha, cool, use the old version, we'll support it really well" when no one will upgrade in 2024? If I were a betting man, after this week I'd bet on active sabotage of the old version by Unity."
However, other developers believe that sabotage won't be necessary, because most large developers will switch to the new version of the engine, despite the higher cost.
There are other concerns as well. David Szymanski (creator of DUSK and Iron Lung) finds it strange that Unity will both charge developers a subscription for using the engine and also take 2.5% of the revenue. In turn Sos Sosowski (creator of McPixel) points out that in the agreement Unity has reserved the right to increase its own share of revenue in the future.
Background on the case
If you want to learn more about the Unity scandal, we recommend our articles: