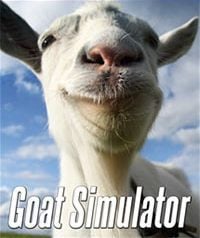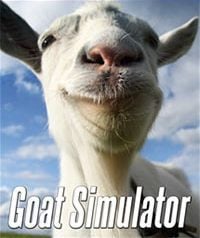 Goat Simulator
Goat Simulator is a humorous simulator that serves as a commercial extension of the joke game made by Swedish Coffee Stain (known primarily from the Sanctum series). The game lets you control a crazy goat named Pilgor which destroys everything in the virtual world.
Arcade | TPP | sandbox | humorous | indie games | animals | simulation elements | Game Pass
Goat Simulator
Release Date
Goat Simulator for PC, iOS and etc. is a humorous game by the independent Coffee Stain studio from Sweden. The absurd project of a crazy goat simulator was conceived by accident. Originally, it was supposed to be simply a joke, but first videos uploaded on YouTube attracted lively interest. The developers had no other choice than to finish the game and publish it. Coffee Stain Studios is primarily known for their Sanctum series combining elements of tower defence games and FPSs.
Gameplay
In Goat Simulator you assume the role of an unruly goat named Pilgor which aim is to deal as much damage as possible. Gameplay combines loads of absurd elements and is purely humorous. The game features e.g. bugs, like unnaturally expanding neck of the goat or an ability of climbing a ladder – these bugs are left in the game on purpose, as "bugs are a feature." Pilgor runs with her tongue sticking out, with which you can grab different objects (e.g. an axe) so as to inflict greater damage.
Technical aspects
Goat Simulator published on PC, iOS and etc. is powered by Unreal Engine 3, so visuals are realistic, which makes the game even more absurd.
Last updated on 29 December 2014
Game mode: single player
App size:
User score: 4.4 / 10 based on 2139 votes.
PEGI rating Goat Simulator
Goat Simulator System requirements
Recommended:
Core i5 2.0 GHz
2 GB RAM
graphic card 512 MB (GeForce 8800 GTS or better)
2 GB HDD
Windows XP(SP3)/Vista(SP2)/7/8