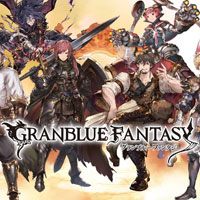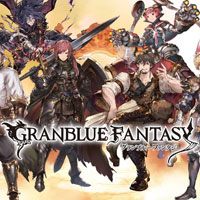 Granblue Fantasy
A classic brawl created by giants of the genre from the Japanese studio Arc System Works. The title is set in the universe of the incredibly popular mobile game Granblue Fantasy, which was created by the creators of the Final Fantasy series.
RPG | fantasy | for 2 people | 2.5 D | splitscreen
Granblue Fantasy, available on WWW, AND and iOS, is an extremely popular mobile RPG where players travel through a fantasy world consisting of hundreds of islands floating in the sky. The game was developed by Cygames. This highly influential mobile developer was founded in 2011 and has created several hits such as Rage of Bahamut and Shadowverse. However, Granblue Fantasy, which debuted in 2014, remains their biggest title. Since then, the game has attracted several million players, mainly in Japan and East Asia, making it a recognizable brand with numerous adaptations in the form of series anime, books, comics, etc.
Plot
Granblue Fantasy takes place in a fictional fantasy world. It consists of hundreds of islands floating in the sea of clouds, between which people move in aircraft. The main character of the game lives on a peaceful and small island called Zinkenstill. Together with their friend, a small dragon named Vyrn, they set out to look for their long-lost father, from whom they unexpectedly received a letter. Soon, the protagonist meets Lyria, a girl with a mysterious power to evoke her legendary astral beasts. Despite the danger, the protagonist decides to help the stranger pursued by the emissaries of the Empire of Erste, who are planning to use her gift to conquer the world. The story of Granblue Fantasy is presented in an extensive campaign, divided into chapters and using a formula known from visual novel games. The plot is regularly enriched with new side stories and events featuring new heroes and places.
Mechanics
Granblue Fantasy is a traditional mobile RPG, operating in a free-to-play model. Players take on the role of commander of a group of mercenaries who travel around the world, performing tasks and experiencing various adventures. The combat uses a turn-based system. Our party consists of up to six heroes, of which only four take part in a battle. The strength of the party depends on the level of experience of the heroes, as well as the weapons in the equipment and astral beasts that we can summon by dealing substantial damage to enemies. New heroes, weapons and beasts are rewarded for completing individual campaign chapters and additional stories, as well as spending the premium currency, which is magic crystals.
Game modes
Outside of the story campaign, Granblue Fantasy also offers a co-operative play mode, with separate missions of increasing difficulty. In addition, some fights, called rallies, can be won by asking other players for help. Players are also given the opportunity to create formalized groups, making it easier to gain experience and carry out missions.
Technical aspects
Granblue Fantasy has a high-quality two-dimensional graphics design, which distinguishes the title from other mobile productions. Most of the dialogues in the game were dubbed by dozens of professional Japanese actors, well known to anime fans. The title has a symphonic soundtrack in which we can hear Nobuo Uematsu's compositions.
It is worth noting that the browser version of the game works only on the Chrome browser.
Last updated on 01 December 2017
Game mode: single / multiplayer Multiplayer mode: Internet
Age restrictions Granblue Fantasy: Good for all ages.
Granblue Fantasy System requirements
Uses:
Przeglądarka Chrome