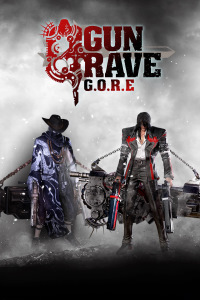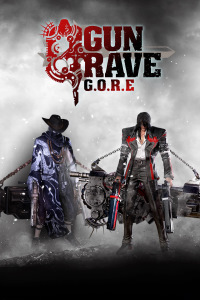 Gungrave G.O.R.E
Gungrave GORE
Another installment in a series of dynamic action games with an undead hero in the lead role. In Gungrave G.O.R.E., as a resurrected assassin, we resume our fight against the dangerous drug Seed, which gives us an excuse to kill an army of enemies.
Action | TPP | science fiction | shooters | slasher | | PS Plus Premium | PS Plus Extra
Gungrave G.O.R.E. is the next installment of the Gungrave series, launched in 2002 by Red Entertainment. The devs of the original supervised the creation of the new game, but the proper development was the responsibility of Iggymob, who revived the franchise by releasing Gungrave VR a year earlier.
Plot
In Gungrave G.O.R.E. the heroes of the previous installments return: the resurrected assassin known as Beyond the Grave and his former protege Bunji Kugashira. Both of them once again stand on opposite sides of the barricade in the fight against the drug known as Seed. Although the former managed to defeat the organizations responsible for distributing this dangerous drug, he soon learns about Scumland, a mysterious island that appeared out of nowhere near South Asia. It is said that new factories producing the drug are located there. Beyond the Grave sets off on another crusade against people who want to use Seed for evil purposes. The hero is again accompanied by Mika Asagi, who is joined by a new heroine, Quartz, who is infected by Seed.
Mechanics
Like the previous installments, Gungrave G.O.R.E. combines TPP action with FPS. The game focuses on dynamic battles with hordes of enemies using a vast arsenal of weapons. Our tools include, e.g. revolvers and rocket launcher, but also Beyond the Grave's iconic metal coffin, used not only to store the above, but also being an equally effective tool for destruction. We can test this whole arsenal against people, mutants, machines, etc., whom the game puts in our way in wholesale quantities.
Technical aspects
Gungrave G.O.R.E. is powered by Unreal Engine 4 , making the game not only more beautiful than its predecessors, but also allowing for even more destructive of the environment.
Last updated on 16 November 2023
Game mode: single player
PEGI rating Gungrave G.O.R.E
Gungrave G.O.R.E System requirements
Minimum:
Intel Core i7-4770K 3.5 GHz
16 GB RAM
graphic card 6 GB GeForce GTX 1060 or better
30 GB HDD
Windows 8 64-bit
Recommended:
Intel Core i7-6700 3.4 GHz
16 GB RAM
graphic card 8 GB GeForce GTX 1080 or better
30 GB HDD
Windows 11 64-bit