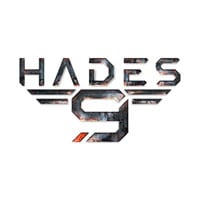 Game mode: massive online multiplayer
Multiplayer mode: Internet

game language: English
game release date for PC:
2021
Hades 9 is a game-oriented RTS in the MMO model, developed by the independent Legion Tech studio. The production that evolved from the Novus Aeterno project appeared on the PC platform.
Story
Hades 9 takes place in the distant future, when humanity has reached a stage of development that allows it to conquer the Milky Way. As a result of a catastrophe on an unimaginable scale known as Extinction, life on the planets has become impossible; the only safe haven is the title Hades 9, a space station constructed by a long-extinct alien race. Here live both the commanders of star fleets, as well as various types of dark star, pirates and thieves. It is the base for Admirals, in which players play.
Mechanics
In the Hades 9 published on the PC platform, the authors put at our disposal a fleet of spacecraft, headed by a powerful ship acting as a mother-ship; as we progress, we expand it with more units, and also improve our existing ones (equipping them with better armour and thicker armour), thanks to which we increase its combat potential over time.
It is with her that we plunge into the mysterious regions of the galaxy, looking for the remains of ancient civilizational achievements and precious resources. Of course, due to the fact that we share the Milky Way with other players, there is nothing to prevent us from travelling with them through the nooks and crannies of the Milky Way, or even from exchanging goods; the same applies to armadas controlled by artificial intelligence. On the other hand, entering another commander's path can often end with the start of a battle; the clashes take place in real time, and during them, as important as the level of advancement of our fleet, it is to choose the right tactics and skillfully set individual units (remember that their hulls are not as strong in all places).
It is worth noting that the action can be observed both in the tactical view known from other space RTSs, making it easier to discern on the battlefield, as well as directly from the captain's bridge. The ability to switch to a third person perspective (TPP) and take direct control of the Admiral allows you to get to know the crew members (who can be promoted over time, thus rewarding them for their achievements on the battlefield), as well as diversify interstellar travels.
Technical issues
Three-dimensional graphics from Hades 9 show high quality. Particularly noteworthy are the models of spacecraft, which have been refined with attention to detail. However, one may also like the cosmic environment full of details, such as stars surrounded by clouds of gases or planetary debris floating in space.
Please let us know if you have any comments or suggestions regarding this description.

Expectations: 9.5 / 10 calculated out of 1 players' votes.