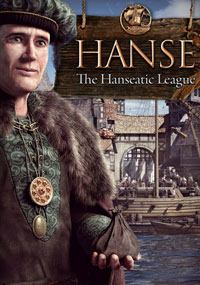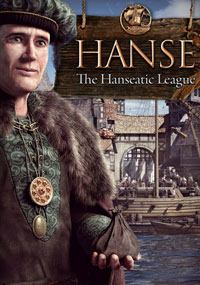 Hanse: The Hanseatic League
PC
An economic strategy game with simulation elements. The players work for the titular Hanseatic League during the 15th century, trading with over thirty towns in Europe and America.
Strategy | Economic | Renaissance | historical | simulation elements
Hanse: The Hanseatic League

Release Date PC

30April2018
developer: Linked Dimensions publisher: Assemble Entertainment

game language: English
Hanse: The Hanseatic League is an economic strategy game with simulation elements developed by a German studio called Linked Dimensions. The game was published by Assemble Entertainment. The publisher's portfolio includes game series like Pizza Connection.
Story
As the title suggests, Hanse: The Hanseatic League takes us to Europe at the brink of the modern era and the end of the Medieval Period. During that time, the so-called Hanseatic League operated on the waters of the Old Continent; it was a confederation of market towns and merchant guilds, which was focused on economic, political, and even military cooperation. Players assume the role of a smuggler, whose illegal business was brought to an end. The protagonist was given an offer he couldn't refuse: "either start working for the Hanse as a merchant or spend the rest of your life in jail."
Mechanics
Over the course of the game Hanse: The Hanseatic League, players can visit over thirty towns located in Europe and – the still mysterious – America. The main part of the gameplay is trading over one hundred different goods; this way we not only take tend to our own business but also strengthen the position of the Hanse. The creators of the game remembered about including historic ships, which the players can send out on trade expeditions or simply automate the trading process with particular towns; of course, players don't have access to a large fleet at the beginning; however, over the course of the game, they acquire funds which allow for the development of the fleet. The strategic portion of the gameplay is enriched with turn-based sea battles, which are waged against enemy convoys and sea pirates. Players also have to face natural catastrophes, epidemics, and fires. After players manage to secure their position and future; it is possible to get married and in this way pave the way for a new merchant dynasty, whose name will be on the lips of everyone in the Hanse.
Technical aspects
Hanse: The Hanseatic League features rather simple, although clear and non-intrusive graphics, which can catch the eye. The same can be said for the robust, though, intuitive user interface, which is stylized to resemble pages from a book back from the Hanse era.
Game mode: single player
Expectations: 4.5 / 10 based on 2 votes.
Age restrictions Hanse: The Hanseatic League: 12+
Hanse: The Hanseatic League System requirements
Minimum:
Intel Core i3-4370 3.8 GHz
2 GB RAM
graphic card 2 GB GeForce GTX 660 or better
2 GB HDD
Windows 7 64-bit
Recommended:
Intel Core i5-4690K 3.5 GHz
4 GB RAM
graphic card 4 GB GeForce GTX 960 or better
2 GB HDD
Windows 7/8.1/10 64-bit