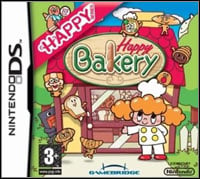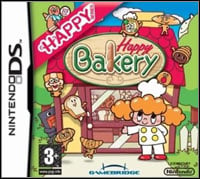 Happy Bakery
NDS
An offer for the youngest owners of Nintendo DS, who want to learn the difficult art of baking cakes. They will do this by helping poor Rue run a declining bakery.
Happy Bakery

Release Date NDS

15May2009
developer: Gamebridge publisher: Rising Star Games

game language: English
Happy Bakery is a simulation of a bakery, addressed mainly to the youngest users of the Nintendo DS portable console. It allows them to bake their favourite cakes and rolls without disturbing parents and dirtying the kitchen. The publisher of the game is Rising Star Games, which has already introduced such titles as Bubble Bobble Revolution, Rainbow Islands Revolution or Steal Princess to the NDS.
In the production of Rising Star Games we play the role of a boy or a girl and decide to help a tired Rue to run a small bakery located in a safe forest. The game consists in meeting the desires of numerous customers, travelling around the Kingdom of Bread in search of new, unique ingredients and what bakers like the most - baking.
At Happy Bakery we get the opportunity to bake about forty bakery products, including the aforementioned buns, but also various types of breads, cookies and cakes. Of course, the objectives of individual tasks are carried out using a touch screen and a stylus. We use them to select appropriate ingredients, mix them, use equipment, etc. The whole is watched over by cheerful characters, who, if necessary, will inform us about bad movement, or the danger resulting from the improper use of tools and electrical equipment.
The gameplay was shown by means of a fun, two-dimensional graphic design, maintained in bright, non-conflicting colours. At first glance it can be seen that in the process of designing it, the expectations of young students of the art of baking cakes were taken into account first of all.
Please let us know if you have any comments or suggestions regarding this description.
Game mode: single player
PEGI rating Happy Bakery