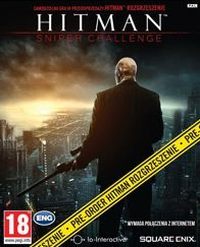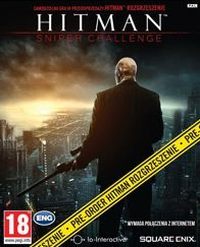 Hitman: Sniper Challenge
A simple sniping mini-game advertising Hitman: Absolution, the fifth installment in the popular game series about the mysterious assassin known as Agent 47. The program was distributed digitally as a pre-order bonus. Hitman: Sniper Challenge consists of a single mission.
Hitman: Sniper Challenge is a mini-production promoting Hitman: Absolution, available in digital distribution for those who have placed a pre-premiere order for the title. The game also appeared in Polish stores in a boxed version. Sniper Challenge was created by IO Interactive studio, the creators of the series.
In the Sniper Challenge, we take on the role of agent 47, the hero of all scenes of the Hitman series, and we take on another murder contract. This time we are going to the roof of one of the skyscrapers in order to liquidate a certain Richard Strong, the head of a corporation producing weapons. Strong avoids showing up publicly for fear of being attacked by hostile competition, but he had to attend a company event on the terrace of a neighboring building. This is a great opportunity for the best paid killer in the game world.
Hitman game: Sniper Challenge is very simple - we have fifteen minutes to eliminate the main target and its several security guards. At this time we can only shoot with a sniper rifle, sitting all the time in the same corner of the roof. In fact, fun is not just about killing enemies, but about performing the operation in an effective way. We receive points for how we approach the matter. Repeating the task many times, we get to know the layout and behavior of the guards, so that we can better plan the action.
The points multiplier is increased for quick and efficient killings and for counting special, often humorous challenges. These range from shooting down a few pigeons, using the environment to kill one of the bodyguards, to perfect hits (i.e. completing a mission with shots in the head). Players' records are compiled in online rankings. The points themselves are also credited to your account and allow you to unlock add-ons that can be transferred to the fully-fledged version of the series - Hitman: Absolution. In this way you can get a special sniper, silencer and modifiers of different types of weapons.
Please let us know if you have any comments or suggestions regarding this description.
Last updated on 28 May 2012
Game mode: single player
User score: 7,9 / 10 based on 247 votes.
Pre-release expectations: 8.5 / 10 based on 15 votes.
PEGI rating Hitman: Sniper Challenge