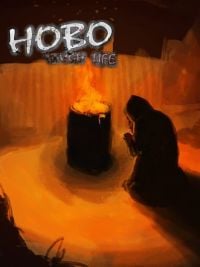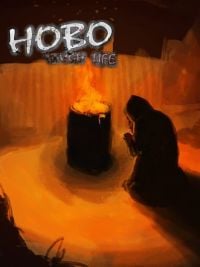 Hobo: Tough Life
Survival game with RPG elements, in which we play as a homeless man living in a big city. Hobo: Tough Life allows to play alone or in co-op mode up to 4 people. Game was developed by Czech team Perun Creative.
Hobo: Tough Life, despite representing the survival genre, focuses heavily on story and narrative aspects. The whole game can be played solo or with friends, and it was developed by the Czech studio Perun Creative.
Plot
The action of the game takes place in the city of Praslav, located in central Europe, trying to recover from political changes resulting from the fall of the communist regime. Most people managed to adjust to the new reality, but the protagonist is one of those who couldn't find themselves in it and ended up on the streets.
During the game we will learn many stories inspired by real events and meet characters with their own motivations and goals. The developers also allowed us to join factions and form alliances with the characters we met, all in order to find the place we want - the Throne of the Beggar King.
Mechanics
In Hobo: Tough Life we observe the entire game from a first-person perspective. The game is full of survival mechanics, adapted to the setting. Apart from hunger we have to take care that our hero is warm, dry and takes care of personal hygiene and clean clothes. On top of that there is also an increasing risk of falling ill when body temperature drops and the need to defecate. Our task will be made more difficult by the coming winter - to survive it, we need to gather the right equipment, materials and supplies. With a bit of luck we will manage with their help to survive until the next spring.
The protagonist is not limited to sleeping on park benches or in alleys. The obtained resources can be used to build a temporary roof over his head or walls to protect against the wind, and the whole thing can be finished with furniture found in the trash. Moving around the city is made easier by the protagonist's hand-drawn map, updated as we go to new places. It is connected with a diary, which we receive from NPCs. While completing them, we get the opportunity to buy simple perks for our character, allowing us, for example, to get more useful items among the rubbish we search or increasing our chances of getting money from passers-by.
All sorts of resources can also be obtained illegally. The game allows you to get into various locked rooms or containers through the mechanics of opening locks, searching other people's pockets using the stealing option available in the dialogue menu, and even intimidating and beating, then searching the beaten people. We have to be careful here, because if we get caught, we'll end up in jail, where we'll lose all our possessions. Weapons are a good idea to have with you regardless of whether you get them honestly or not, because other homeless people or criminals may want to take revenge on you.
Game modes
The game has a single player mode and a co-op mode for up to 4 people. These can be either our friends invited to play, or players from all over the world chosen by the game.
Technical aspects
Hobo: Tough Life was developed on Unity engine, so even despite the small budget at the time of release it looked good.
Game mode: single / multiplayer Multiplayer mode: Internet Player counter: 1-4
PEGI rating Hobo: Tough Life
Hobo: Tough Life System requirements
Minimum:
Intel Core i3-4340 3.6 GHz / AMD FX-6300 3.5 GHz
6 GB RAM
graphic card 2 GB GeForce GTX 660 / Radeon HD 7850 or better
20 GB HDD
Windows 7/8.1/10 64-bit
Recommended:
Intel Core i5-2500K 3.3 GHz / AMD FX-8370 4.0 GHz
8 GB RAM
graphic card 4 GB GeForce GTX 970 / Radeon R9 380X or better
20 GB HDD
Windows 7/8.1/10 64-bit