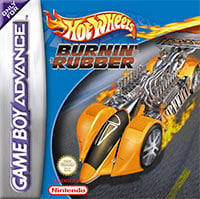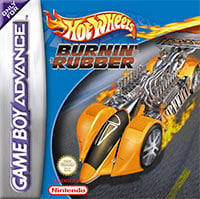 Hot Wheels Advance
GBA
Dynamic racing of title miniature cars. Choose from more than 20 different cars. Noteworthy is the wide range of available play modes.
Hot Wheels Advance

Release Date GBA

21November2001
Hot Wheels Burnin' Rubber (also known as Hot Wheels Advance) is a dynamic arcade game in which we take control of one of the miniature cars, racing on interestingly constructed routes. The game is of course fully licensed by Mattel, the world-famous toy manufacturer, who also publishes cars under the title brand Hot Wheels. Interestingly, the games in this serieshave been released on many different hardware platforms, including PlayStation 2, Xbox and even personal computers. As far as GBA is concerned, there are also such games as Hot Wheels World Race. The Japanese development studio Altron is responsible for the production of this skillfulness, which has also released such games as Pocky & Rocky with Becky or The Simpsons for Nintendo's handheld games: Road Rage.
One of the main advantages of the described production is, of course, the ability to drive licensed cars of the title brand. These include muscle-cars, hot rods, or traditional sports carts. The manufacturer has prepared a total of 25 different cars, appearing in several colours. In the initial phase of the game we can only choose between five cars, and this is because the next vehicles have yet to be unlocked. Of course, cars differ not only in appearance, but also in performance (maximum speed, manoeuvrability or acceleration).
The basic game mode is Grand Prix Mode. The player's task is, of course, to win the next competition. It is also connected with the possibility of obtaining additional funds, which are then used for the purchase of new parts. These can be elements of the engine, suspension, or even improving the grip of the tires. Other game modes include Free Race, which allows you to familiarize yourself with selected routes or Time Trial, which focuses on trying to beat more records. There are 16 different routes in the game. They are very diverse. The tracks were located in the desert, jungle, casino or on a snow-covered road. Hot Wheels Burnin' Rubber looks very good, especially when it comes to the appearance of small cars. A fully fledged multiplayer for two players is also noteworthy.
Please let us know if you have any comments or suggestions regarding this description.
Game mode: single / multiplayer
PEGI rating Hot Wheels Advance
Hot Wheels Advance System requirements
Uses:
link-cable
additionally (GBA): link-cable