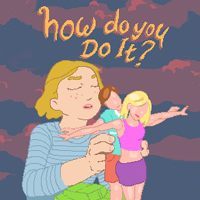 how do you Do It?
Simple free-to-play game with no micropayments. The player plays the role of a girl who plays with puppets, at the same time thinking about what sex is in fact.
Arcade | 2D | indie games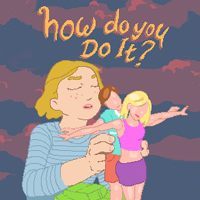 How do you Do It? is a simple free-to-play game in which the player does not use any microtransactions. The title was created in just three days during New York's Global Game Jam in 2014. Its creators are four people: Nina Freeman, Emmett Butler, Decky Coss and Joni Kittaka.
Story
The game starts when the mother of an eleven-year-old girl leaves the house. The juvenile heroine, controlled by the player, immediately starts playing with puppets, while at the same time trying to figure out what sex actually is and what it might look like.
Mechanics
How do you do it? is not complicated. The player controls only the hands of the main character: using the W, A, S and D keys they can move them horizontally and vertically, while the J and K buttons are used to turn the dolls. It is in this way that the protagonist brings them closer and away from herself, and by performing more and more sophisticated stunts, she does not spare humorous comments and reacts with a blush to some of the actions. The game is also accompanied by a point counter, which encourages the player to try out new positions, and the player gets a special bonus if the heroine is not caught by her returning home mother.
Technical aspects
Due to the distribution model, it is not surprising that the visuals have been simplified and there are no recorded dialogues.
Age Rating
age requirements: 18+