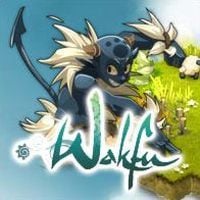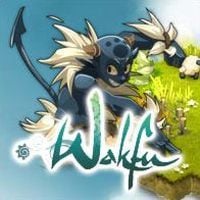 Islands of Wakfu
Continuation of the story of the well-known MMO - Wakfu - created by the same producer. Enriched with new threads and additional graphic solutions.
More than 10,000 years have passed since these mythical deeds took place. Echoes in the fabric of time... In days of yore, the Eliatropes lived in harmony with Wakfu, the manifestation of the Goddess, of her blue hair dancing in the leaves. The Eliatropes were kindred with their dragons, and in the Vili Valley Colony, the Grand Council taught newborns the subtleties of the Dimensional Arts. Before the creation of Xelor's Clock, before the arrival of the gods, this world should never have ended. But the stars decided otherwise. Hear the heroic, tragic fate of the last initiates, in their desperate search for the secret islands of the Goddess!
These initiates were twins with wildly differing personalities, one an incarnation of rage and the other tenderness; testament to a utopian past of both terror and beauty. Nora had been chosen at a very young age to succeed Mina, the high priestess, in serving the Goddess, but her violent disputes with Glip, the patriarch, closed the doors of the Office to her. Nora tried to prove she was worthy of the role that the Goddess had intended for her, and it was only in the catastrophe that followed that she was able save her people and fulfil that role. Born of the same Dofus, her dragon Efrim was a poet, a delicate being loved by all creatures. Without his help, Nora would never have been able to achieve the impossible.
Yes, the world had just given birth to the last initiates, but the terror that befell that world destroyed the most brilliant of all civilisations overnight. In the hope of seeing the wisdom of Wakfu rekindled, Grougaloragran, the great dragon protector of the Vili colony, placed the fate of these condemned people in Nora's hands. From these partial narratives, these fragments of myths from centuries past, the figures of Nora and Efrim twinkle in the constellations. It is said that the Goddess created a final image in the minds of the survivors: atop Mount Zinit, in blue snow, before the end of everything, crossing the Dimensional Veils and rejoining the grace of the eternal dance.
Game mode: single / multiplayer Multiplayer mode: Internet Player counter: 1-2
Expectations: 8 / 10 based on 47 votes.
PEGI rating Islands of Wakfu
Islands of Wakfu System requirements