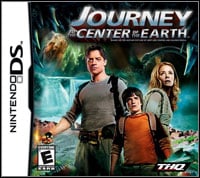 Journey to the Center of the Earth (2008)
NDS
An action adventure game based on the film under the same title and the novel "A Journey to the Inside of the Earth". We travel through seven underground worlds, fighting monsters and solving puzzles.
Adventure | videos | action adventure | Nintendo exclusive titles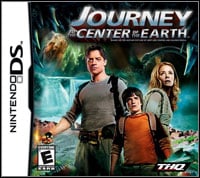 game language: English
game release date for NDS:
11July2008
Relive the excitement of the summer blockbuster, Journey to the Center of the Earth 3D, based on the classic book by Jules Verne! Trapped in a mysterious cave, play as Trevor, Sean, or Hannah to explore exotic worlds, navigate through rock slides, ride a runaway mine cart, surf a raging river, and encounter terrifying creatures as they find a passageway to the earth's surface.
3 Playable characters: Trevor, Sean, and Hannah, each with unique abilities
Players will be able to swim, surf, fall, climb, and jump their way through thrilling levels
Utilize the stylus to control the characters to swing on ropes, battle creatures, and to race away from danger
Explore all of the different worlds from the movie
Mini-games: dig for dinosaur bones or decipher ancient symbols
PEGI Rating