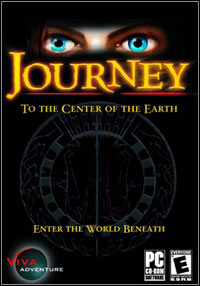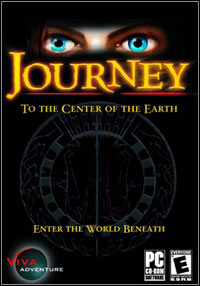 Journey to the Center of the Earth
PC
A classic adventure with a very complex plot inspired by a classic novel by Julius Verne, entitled "The Sweet Rush". "The journey to the centre of the Earth". The game consists mainly in exploring the location and solving puzzles.
Journey to the Center of the Earth

Release Date PC

15October2003
developer: Frogwares publisher: Viva Media Official website

game language: English
Scientific opinion was divided when, in 1864, Professor Hardwigg first told of his adventurous journey to the center of the Earth.
Should scientists believe this far-fetched tale from a member of their community? An envious rival succeeds in undermining Hardwigg's credibility and gradually the whole story is forgotten.
The expedition is rumored to have been pure fantasy....
2005: somewhere in the skies above Iceland. Ariane, a young reporter, is out covering a story for a leading discovery magazine. No sooner has her helicopter landed on a ledge of the Sneffels volcano than it is destroyed in a violent rockslide. Ariane is thrown clear, but the pilot is lost. She sets off to try and find help when suddenly the earth opens up under her feet...
Several hundred meters below she finds herself alone on a subterranean beach. Ariane discovers the strangest of landscapes and a host of unusual objects. What is this weird world? Who are these people? Where do they come from? Join Ariane as she explores an unknown world of fascinating and fantastical civilizations hidden beneath the surface of the Earth. For a professional journalist it's the chance of a lifetime, with the promise of a scoop to really make her career take off. But once the first rush of excitement at the discovery is past, grim reality rushes in: the future of this world is in jeopardy. Almost against her better judgment, Ariane dives right into the thick of the action. What choices will she make? Will she be able to find her way back to the surface? Will she get her scoop of a lifetime?
Will she reveal the existence of this world at the risk of redoubling the threat to its continued existence?
3D adventure game on PC
Freely inspired from the novel by Jules Verne
30-40 hours of game play
Characters in real-time 3D
Pre-calculated 3D decor
6 levels
Over 300 different views
Over 200 objects
Over 100 puzzles to solve
30 characters to interact with
1024x768 resolution
Original script with two possible endings
User-friendly point and click interface
Unique atmosphere enhanced by original soundtrack and sound effects
Graphic options system for a wide range of PC types: 16 or 32 bits, antialiasing, basic or advanced shadow system, etc.
Last updated on 10 December 2007
Game mode: single player
Media type: 1 CD
User score: 8,2 / 10 based on 316 votes.
PEGI rating Journey to the Center of the Earth
Journey to the Center of the Earth System requirements
Recommended:
Pentium III 500MHz
64MB RAM
16MB graphic card
700 MB HDD