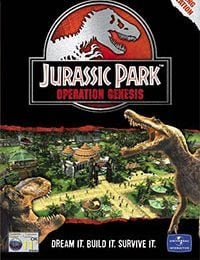 Jurassic Park: Operation Genesis
Developed by Blue Tongue Software, an economic tycoon, in which you need to build a thriving theme park where the dinosaurs from Spielberg's films serve as the main attraction.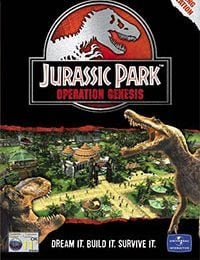 Jurassic Park: Operation Genesis put out on PC, PS2 and XBX is an economic tycoon. The player's objective is to build a thriving theme park with the dinosaurs serving as the main attraction. The title is created by Tongue Software, the creators of the successful production Starship Troopers: Terran Ascendancy.
Gameplay
During the campaign composed of 12 huge missions, you need to display management skills and quick reaction to emergencies, such as deathly velociraptors on the run. Apart from typical tycoon elements, Jurassic Park: Operation Genesis offers a few other features, such as exploring the park while assuming the role of a visitor. Moreover, you do not need to walk, as you can drive a car or fly a helicopter. If you do not feel like driving, you can always step out and take some pictures.
The title features a map editor with which you can control such parameters as the topography, the density of trees, rivers, mountains etc. Each guest visiting your park is different and has different needs, such as happiness, hunger, comfort, and energy. You can also check how much money your clients have and what attractions they demand. The game offers a wide variety of buildings and attractions, like shops, toilets, and restaurants. You can manage prices and the menu contents. It is possible to conduct a genetic research so as to create a new dinosaur species that will become the biggest asset of your park.
Technical aspects
The audio and visual layers of the game are decent – the environment is 3D, detailed, and realistic. The Melbourne Orchestra is responsible for the soundtrack.
PEGI Rating
System requirements
Recommended:
Pentium III 933MHz
128MB RAM
64MB graphic card (GeForce 3 or better)
650 MB HDD