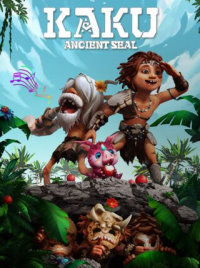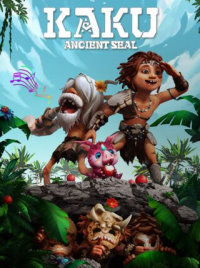 Kaku: Ancient Seal
A TPP action adventure game with an open world and RPG elements. In Kaku: Ancient Seal, we play a boy who travels through a fantastic land to confront the lords of the four elements who have overrun it.
Action | TPP | sandbox | RPG elements | indie games | action adventure
Kaku: Ancient Seal is an action adventure game with RPG elements. It was developed by the indie Chinese studio Bingobell.
Plot
Kaku: Ancient Seal takes us on a journey to a fantastic world. The main protagonist of the game is Kaku, a boy who spent all his years on a snowy peak. When the protagonist meets the guardian of the ruins, his life changes dramatically. He must explore the length and breadth of the land spreading at the foot of the mountain and face the lords of the four elements who have overrun it. Without thinking too long, Kaku sets out on his journey, taking his faithful hog as his companion.
Game mechanics
In Kaku: Ancient Seal we observe the action from a third-person perspective (TPP). The game offers us a vast open world, consisting of four biomes shaped by the elements. We are talking about the Burning Mountain, the Desert of Dragon's Bone, the Misty Swamp and the Windy Snowfield. Wandering through these locations, we get to know their inhabitants and complete various tasks, solve puzzles of the ruins located in them, as well as face various opponents. In addition, from time to time we have to look around for food (the pig that follows us is not for eating).
Fantastic creatures and members of tribes inhabiting the land stand in our way. We eliminate enemies, making use of cold weapons (such as swords and shields) and ranged weapons (led by slingshots). Clashes are dynamic, and during them we have to be in constant motion and create long combinations of attacks. In addition to serial opponents, with whom Kaku copes without much trouble, we come to face much more powerful bosses, the defeat of which requires proper preparation.
As we progress, we develop the protagonist, both unlocking new skills and gaining better equipment. The latter we can produce on our own, using resources collected along the way, such as wood or stones. In addition, during the course of the game we acquire new costumes for Kaku.
Technical aspects
The colorful, cartoonish graphics in Kaku: Ancient Seal is made in a style reminiscent of Pixar movies.
Last updated on 04 May 2023
Game mode: single player
Age restrictions Kaku: Ancient Seal: 12+
Kaku: Ancient Seal System requirements
Minimum:
Intel Core i5-8400 2.8 GHz / AMD Ryzen 5 1500X 3.5 GHz
8 GB RAM
graphic card 4 GB GeForce GTX 1050 Ti / Radeon RX 580 or better
20 GB HDD
Windows 10 64-bit
Recommended:
Intel Core i7-9700 3.0 GHz / AMD Ryzen 5 2600X 3.6 GHz
16 GB RAM
graphic card 6 GB GeForce RTX 2060 / 8 GB Radeon RX 5700 or better
20 GB HDD
Windows 10 64-bit