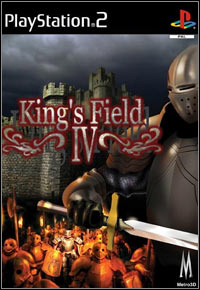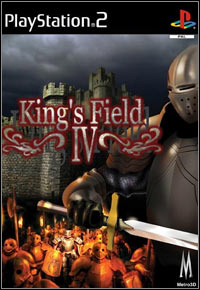 King's Field: The Ancient City
PS2
In the Ancient City even monsters are afraid of evil, which as a result of the curse begins to exist here. What is worse, it does not intend to remain only in these ruins. The Ancient City is waiting for someone to explore its depths.
King's Field: The Ancient City

Release Date PS2

26March2002
developer: FromSoftware publisher: Agetec Inc. Official website

game language: English
King's Field is a series very well known, liked by some, and by others on the contrary. This is due to the fact that it belongs to the genre of RPG games with a first person view. Such games have the fact that apart from the large and expanded world.... The game is played very slowly, the action does not abound in a large number of phrases, and the game system is able to discard. This is not a game for everyone, but those who understand how to approach rather free gameplay will find something fascinating here! King's Field is huge! For a console game the number of lands, beasts, artifacts and characters can turn back in the head. This game will really take you to villages, castles, forests and dungeons straight from the best fantasy novels. And it has to be added that, as for PS2, some lands look great also in terms of execution. The beasts can be terrifying, and city dwellers live by their own things - you can really feel part of this world. A novelty of the series is the possibility of swimming under water. Experts in the previous parts will not find here a large reference to the old storylines, but more than once they smile under their noses at the memory of the old editions. The plot is not as developed and polished as it used to be in King's Field, but one should not complain.
Please let us know if you have any comments or suggestions regarding this description.
Last updated on 10 December 2007
Game mode: single player
User score: 8,2 / 10 based on 47 votes.
Age restrictions King's Field: The Ancient City: 12+