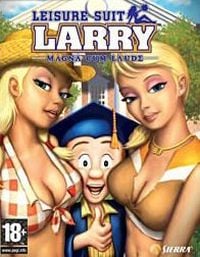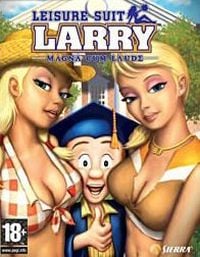 Leisure Suit Larry: Magna Cum Laude
The eighth part of a series of adventure games telling the love adventures of a guest named Larry. This time we have to help Larry Laffer's nephew to win a TV dating show and, of course, find and win his heart.
Larry Cum Laude!
College is tough for Larry - he's basically a pathetic loser who occasionally gets out and hits on chicks, but things always go horribly wrong. When a reality TV dating show comes to campus, Larry decides he's going to revitalize his life by winning the contest and proving once and for all that he can live up to the shining example set by his Old Uncle Larry.
Follow Larry's hilarious exploits and misadventures in the wackiest college story ever. Updated for the 21st century with 3D graphics, engaging real-time conversations, and a fully realized college campus, Larry is back to give gamers some lovin'. Remember, it's not about who you impress, but who you get to undress!
- Explore 25 different locations including college campus and adjoining parts of town.
- Recreate hilarious college moments, Larry style, from streaking across campus to frat parties to flirting with freshmen girls.
- Develop a relationship or interact with 15 sexy female characters.
- Create custom conversations in real time as you speak with any character in the game - be funny or fresh if you like.
- Over 12 types of mini-games, including Quarters, Tapper, Trampoline.
Last updated on 10 December 2007
Game mode: single player
Media type: 4 CD
User score: 7,5 / 10 based on 489 votes.
PEGI rating Leisure Suit Larry: Magna Cum Laude
Leisure Suit Larry: Magna Cum Laude System requirements
Recommended:
Pentium III 1 GHz
256 MB RAM
graphic card 32MB
3.5 GB HDD