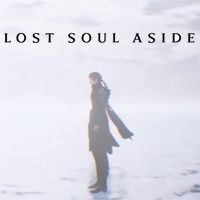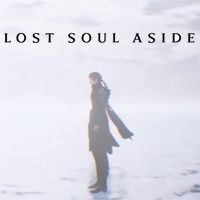 Lost Soul Aside
Lost Soul Aside is an action RPG game, released on PCs. Playing the role of a knight belonging to an elite order, the player has to face the beasts that have entered his world. To this end, he uses both human skills and abilities characteristic of demonic invaders.
RPG | TPP | fantasy | science fiction | indie games | action RPG
Lost Soul Aside is an action RPG inspired by Ninja Gaiden and Final Fantasy XV. We play as Kazer. Our goal is not only to eliminate the monsters that broke into his world but also to discover the reasons that were behind the attack.
Plot
Lost Soul Aside's action takes place in a universe where magic mixes with futuristic technology. A few years after the Great War between two conflicted kingdoms, the world was at peace. However, this peace did not last long as the beasts started to pose a new threat. We play as Kazer - the captain of an elite order which has one goal - to fight monsters. The main hero had an accident, which resulted in a permanent connection with one of the invaders - called Arena. The hero quickly discovers the benefits of this strange pact and learns that creatures aren't as primitive as they seem - we learn the motives that pushed them to attack the protagonist's world during the game.
Mechanics
Lost Soul Aside is an action RPG inspired by Final Fantasy XV and Ninja Gaiden. The game is based on two mechanics - exploration of extensive maps and fight against enemies. We can complete missions directly related to the game's story, as well as various side activities; the hero can meet NPCs, who often have additional tasks for him. Kazer is able to fly thanks to his merging with Arena - thanks to this, he can reach inaccessible places at first glance.
The combat system is similar to Final Fantasy XV. During the dynamic fights, players can use not only magic and sword but also the achievements of futuristic technology. Despite the dynamic aspect of the combat system, there is still room for tactics. The opponents who stand in our way are, above all, various demonic beings, players can also face well-armed, human knights. We often have to fight against bosses - overcoming them requires special strategies.
Technical aspects
For the first two years of production Lost Soul Aside was created only by one person. The author, Yang Bing, initially used models available to developers working on the Unreal Engine 4. Over time, however, they were replaced with models prepared especially for the game. The technology has resulted not only in high-quality textures and character models but also in smooth animations and complex particle effects.
Game mode: single player
Expectations: 9.2 / 10 based on 81 votes.
Age restrictions Lost Soul Aside: 16+