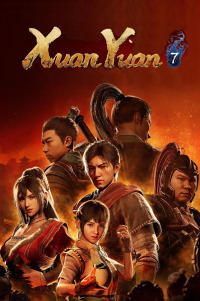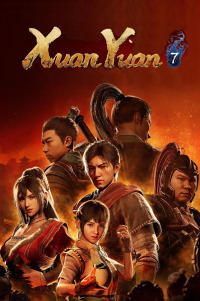 Xuan-Yuan Sword VII
Xuan-Yuan Sword VII is a TPP action RPG set in a fantastic version of ancient China, which is another part of the cycle popular in Asia. The gameplay focuses on fighting with the use of an extensive and highly arcade system.
Xuan-Yuan Sword VII is an action RPG inspired by Chinese mythology. The game was developed by the Taiwanese team DOMO Studio, responsible for all previous parts of the series. Part number seven is the first to be published in English.
Plot
The action takes place in ancient China. In the game, historical realities have been enriched with strong fantasy elements, inspired by mythology of the Middle Kingdom. The plot begins when a powerful prime minister overthrows the Emperor and initiates the Xin Dynasty. In response to this, a series of strange events are taking place throughout the country. Stone herds of cows appear in the fields, and the inhabitants find strange messages written on boulders. What is worse, the walls of old tombs are starting to crack. From one such damaged crypt falls a bamboo scion with a prophecy of the coming era of prosperity and happiness. It is delivered to the residence of the Court Astrologer. On the same night, the house is destroyed by an inexplicable fire, and bamboo scion is lost without a trace.
The campaign starts a decade later. This prophecy has not come true - the country is plagued by wars and crop failures. When the scion is found, many factions start the race to get document.
We play the role of a warrior named Taishi Zhao, who belongs to a community following the path of the philosophy of Motism. This group has access to mystical powers, but until now it has isolated itself from the rest of the world. The hero recognises that it is time to change this and decides to use his abilities to help the innocents.
Gameplay
Xuan-Yuan Sword VII is a classic action RPG. So the game is mainly about exploring the world, developing the hero, fulfilling tasks and above all fighting.
The combat system is fully arcade. It allows a number of different attacks to be launched and combined into combo. Pairing, dodging and counterattacking play a key role. A wide range of special abilities also helps us in battles.
The gameplay is varied by the crafting system, which is based on the use of resources taken from the killed monsters, and occasional puzzles, mainly involving the manipulation of ancient mechanisms.
Multiplayer
Xuan-Yuan Sword VII offers single player mode only.
Technical aspects
The game has an attractive 3D graphic design. The animations created by the involvement of Asian martial arts experts and the use of motion capture technology are particularly impressive. On the PC an additional advantage is the support for ray tracing.
Game mode: single player
PEGI rating Xuan-Yuan Sword VII
Xuan-Yuan Sword VII System requirements
Minimum:
Intel Core i5-4590 3.3 GHz
8 GB RAM
graphic card 2 GB GeForce GTX 960 or better
50 GB HDD
Windows 7/8/8.1/10 64-bit
Recommended:
Intel Core i7-7700 3.6 GHz
16 GB RAM
graphic card 6 GB GeForce RTX 2060 or better
50 GB HDD
Windows 7/8/8.1/10 64-bit