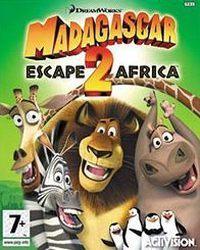 Madagascar: Escape 2 Africa
Madagascar: Escape 2 Africa is the second installment of the arcade game based on the story of DreamWorks animated film. In the game, once again we meet a nice African menagerie, who is only waiting to start new adventures.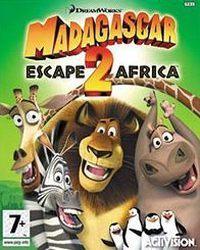 Join Alex the lion, Marty the Zebra, Melman the Giraffe, Gloria the Hippo and their entire madcap MadagascarTM crew on a whole new action-packed journey to save the African savannah in the Madagascar: Escape 2 Africaô video game.
PLAY AS ALL YOUR FAVORITE MADAGASCAR CHARACTERS PLUS NEW ONES
Your favorite characters from Madagascar return and you can play them all! In addition to Alex, Marty, Gloria, and Melman, you also get to play as the crafty penguins, the wacky King Julien and new hippo character Moto Moto!
EXPERIENCE UNIQUE COMBAT MOVES FOR EACH CHARACTER
Learn all the moves and choose which character is best for the situation at hand.
ADVENTURE THROUGH 12 LEVELS AND 10 TOURNAMENT MINI-GAMES FROM THE MOVIE AND BEYOND
Experience the characters, settings and situations established in Dreamworks Animationís new Madagascar movie. Unique new environments include the Watering Hole, a free roaming area thatís been expanded for the game, the volcano and the plane wreck.
MASTER NEW GAMEPLAY CHALLENGES AND TWICE AS MUCH MULTI-PLAYER
Master new and expanded tournament mini-games including twice as much multiplayer action as the first Madagascar!
Similar games:
PEGI Rating
System requirements
PC / Windows
Recommended: Pentium 4 2 GHz, 1 GB RAM, graphic card 128 MB (GeForce 6600 or better), 950 MB HDD, Windows XP/Vista
Sony PlayStation 2
Uses: memory card 8 MB
Microsoft Xbox 360
Uses: Xbox Live