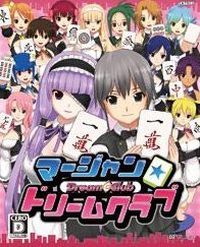 Mahjong Dream Club
Spin-off dating series Dream Club. Players can take part in the classic mahjong game, which is the most popular poker-like gambling variant. Our opponents of the heroine known from the main cycle.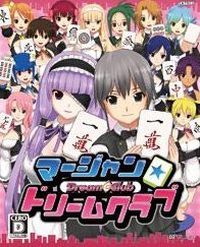 Game mode: single / multiplayer
Multiplayer mode: Internet / hotseat, players: 1-4
Mahjong Dream Club, released on X360 and PS3, is a spin-off of Dream Club, a dating series, that focuses on Mahjong. D3 and Tamsoft studio are responsible for creating the title. Established in 1992, the developer has dozens of console productions, most of which have never been published in the West. The game uses the main engine of the series and stars familiar characters.
It is worth noting that in the West, Mahjong is associated mainly with simple computer-based logical titles training perceptiveness, which has little in common with the authentic rules of this over a thousand years old game. In its original form, Mahjong resembles poker. Mahjong Dream Club focuses on the actual version of the game. The production is, therefore, a full-fledged simulation of the classic Mahjong, which uses the Japanese variant of rules and block arrangements.
Mechanics
Players observe the three-dimensional game table from the first-person perspective. Hostesses known from the first two parts of Dream Club are our opponents in the tournament. In total, we can choose a maximum of three partners from among the fourteen available girls. Each heroine can freely change her costumes. We can also modify the appearance of tables, blocks and the room where the games are played.
Game modes
If you haven't previously dealt with Mahjong, Mahjong Dream Club has a tutorial. There is also a multiplayer option.
Technical aspects
Mahjong Dream Club looks similar to the previous Dream Club games, because it uses the same engine and character models. The graphics were made in cel-shading technology and resemble a 3D anime series.
Age Rating
age requirements: everyone