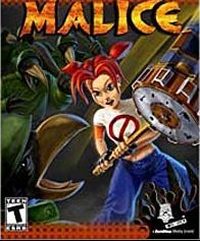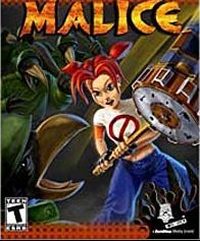 Malice
A dynamic action game in which the title character is observed from the perspective of a third person. We travel through many strange worlds and fight against hostile creatures.
Adventure | TPP | action adventure
Malice, released on PS2 and Xbox, is a dynamic action game in which the main character is observed from the third-person perspective. Argonaut studio is responsible for its production, which is also famous for such games as I-Ninja or Bionicle: The Game. Both versions present a similar level of quality. The Microsoft console edition has slightly better graphics, but the differences are small.
Plot
In Malice, we play as the titular girl. It is worth mentioning that this game is characterized by rather untypical worlds, which we have a chance to take a closer look at in the course of the game. Malice resembles Psychonauts in this respect. The titular character wants to get revenge on an evil god who made it impossible for her to enter the heavens. In order to be able to defeat it, she travels in time and visits many bizarre constructions, e.g. a huge mechanism representing the "heart" of the universe. Malice also wants to regain the previously lost abilities to face the previously mentioned deity.
Mechanics
The main heroine fights with a huge hammer, but later she gets a chance to use other weapons. However, magical powers are much more interesting (eight of them in total), which can be acquired in subsequent stages. On her way, she encounters both standard opponents and powerful bosses, which can usually only be defeated in a specific way. There are 22 different levels with a relatively open structure. The main character can visit the most important locations in any order. The game also has numerous puzzles, which the player has to deal with.
Game modes
This arcade game was created exclusively for a single player.
Technical aspects
The visual setting is one of the strongest points of Malice. This applies in particular to well-thought-out and diversified levels.
Game mode: single player
User score: 0,9 / 10 based on 111 votes.
Pre-release expectations: / 10 based on 3 votes.
Age restrictions Malice: 12+
Malice System requirements