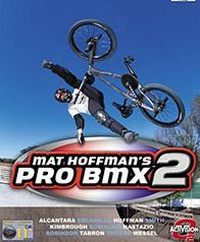 Matt Hoffman's Pro BMX 2
This game is the equivalent of Tony Hawk, so much, this time we ride a bike. However, if someone is looking for this type of game, it is difficult to get a better recommendation.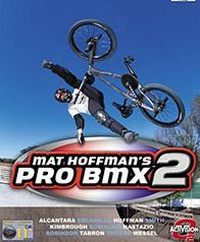 Game mode: single / multiplayer
Hit the road with the undisputed King of BMX.
All you need for endless hours of single or multiplayer action. Ride as the undisputed King of BMX Mat Hoffman or as one of 10 other top pro riders including Ruben Alcantara, Cory Nastazio, Mike Escamilla, Nathan Wessel, Joe Kowalski and many more.
The game features hours of exclusive behind-the-scenes footage from Mat Hoffman's Pro BMX™ 2 Road Trip. Witness first hand what it's like to travel with the greatest athletes in the sport.
Explore 8 enormous free-roaming cities that come to life with helicopters, boats, cars, and pedestrians. 8 levels and multiple tiers of objectives make the career mode enormous.
Go head-to-head in the multi-player Push mode for a whole new way to challenge your friends. Every time you score big, your side of the screen gets bigger and your friend's shrinks!
BMX will never be the same.
Age Rating
age requirements: everyone
System requirements
Game Boy Advance
Uses: link-cable