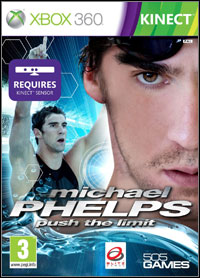 Michael Phelps: Push the Limit
X360
Michael Phelps: Push the Limit is a virtual swimming competition under the eye of the Olympic champion. . As a young player we stand at the threshold of our career, which culminates in defeating the title champion.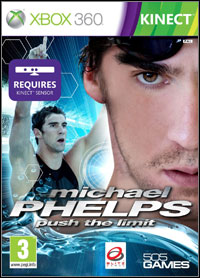 game language: English
game release date for X360:
11October2011
Get inspired by the greatest athlete ever – 14 time Gold Medal winner Michael Phelps!
For the first time ever, Michael Phelps: Push the Limit brings the fun, fitness and excitement of head to head swimming to your Kinect with innovative, motion-controlled gameplay technology!
Splash into a casual fun match-ups against friends and family, or dive deeper and immerse yourself in the world of competitive swimming in career mode, and climb through the ranks for a chance to take on the greatest athlete in the world: Michael Phelps, himself.
Features:
Learn from and be inspired by the greatest – Michael Phelps has won 14 Gold Medals. He's broken 39 world records. And now, he wants to bring his passion for swimming right into your living room.
Challenge your friends and family in fun and fast match ups – your front room becomes a giant pool for up to 8 people. Or take the world online with Xbox Live!
Control and have fun in every element of the race – With Phelps as your own personal swim coach, hype up the crowd, improve start reaction, dive, stroke, turn and finish. Compete in freestyle, backstroke, butterfly and breaststroke races over short and long distances.
Intelligent, intuitive and healthy Kinect gameplay. You are the controller - the moves you make in your front room are replicated on screen. Get off the sofa and truly dive into the game!
Cutting-edge water effects transport you to breathtaking locations around the world – including serene mountain ranges, grand cityscapes, skyscrapers, architectural wonders, and an 80000 seat outdoor sports arena.
Become a Champion in Career Mode - choose your path through the racing season, swerving or meeting rivals head on, and take part in the end of season Annual Games where glory and medals are up for grabs…and compete against Michael Phelps, himself.

Expectations: 8.5 / 10 calculated out of 8 players' votes.
PEGI Rating
System requirements
Microsoft Xbox 360
Uses: Kinect