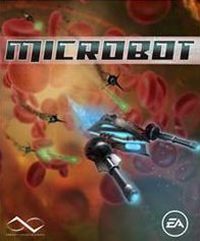 MicroBot
Arcade shooting, in which we fight a dangerous infection destroying the human body sitting at the helm of the title microscopic multitude of the robot. Arenami clashes are individual organs (e.g.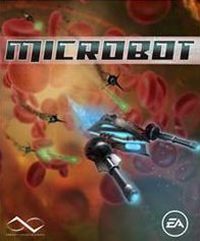 Game mode: single / multiplayer
Multiplayer mode: Internet / common screen, players: 1-2
MicroHexon Research thought they had revolutionized medical technology when they invented the MicroBot, a microscopic robot specifically designed to assist the immune system in fighting a variety of health ailments.
Unfortunately, due to a disastrous malfunction, their technology is now working in tandem with the viruses and bacteria and attempting to take over the host body. Now it is up to you to stop the biotechnical infestation before it's too late.
Pilot a prototype cutting-edge MicroBot that can be customized and upgraded mid-mission in order to cure the infected host. Improve your weaponry, movement, defensive options and special attacks using data fragments harvested from eradicated enemies.
Travel through blood, bone, breath and brain as you track down and eliminate the cause of the infection. But are you the ultimate cure…or the next disease?
Never the same level: Travel from the blood stream through bones, lungs and the brain. Just as each human body is different, MicroBot's procedural level generator will ensure that every time you play the challenge is completely new.
Upgradable Microtechnology: Tactically customize and build a better MicroBot in the Editor with over 20 upgradable parts and abilities harvested from your enemies. Change your MicroBot's weapons, movement, defensive options and special attacks to suit your style of play. But remember—it's not just what you attach, but also where you attach it.
Go with the flow: The rhythms and fluids of the human body create a dynamic environment that affects movement and gameplay, providing combat advantages or additional hazards to overcome.
Double the dosage: Even the odds and team up with a friend with co-op drop-in/drop-out multiplayer. Optimize your customization and strategy in the side-by-side editor to form the ultimate MicroBot team.
Multiple Game Modes: Exterminate the MicroBot infection in Story mode, or aim for the leaderboards in Challenge mode by surviving as long as you can with one ship against never-ending swarms of enemies.
Similar games:
PEGI Rating
System requirements
Uses:
PlayStation Network