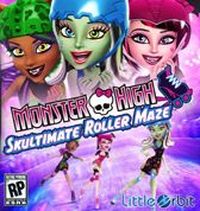 Monster High: Skultimate Roller Maze
Arcade skating races under the licence of a popular series of toys and an animated series. Playing as Monster High's favourite characters, players take part in a competition held on six tightly twisted routes. The game was produced by Game Machine development studio.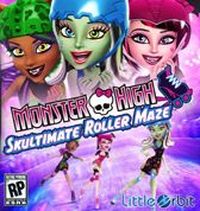 Monster High: Skultimate Roller Maze, released on Wii, NDS and 3DS, was developed by Game Machine and published by Little Orbit. The game is addressed to fans of toys and Monster High animated series.
Plot
The game has only a little bit of plot. A skating tournament will take place in MonsterHigh School. Students, divided into teams, can try their hand at riding on tightly twisted tracks. Besides speed and reflexes, we also need to know how to use the ability and individual strengths of each monstrous hero.
Game modes
The game offers four game modes. Quick race is a single race on a selected track. Time mode is a trial in which time is our main opponent. In Race mode, we need to collect points with our team. Relay Mode is a team tag game (team members change positions while driving).
The creators have prepared 6 race tracks: Monster High Stadium, Gloom Beach, Skull Shore, Scare Ship and Himalayas. A total of 12 characters from the Monster High universe (including Frankie Stein, Clawdeen Wolf, Draculaura and Deuce Gorgon) are available to players, some of whom have to be unlocked first.
Technical aspects
The audiovisuals in Monster High: Skultimate Roller Maze are adapted to the preferences of audiences of age between 7-12. The game has aesthetic 3D graphics and intense colors. The creators tried to reproduce as faithfully as possible the character models as well as the characteristic places known to the fans of the cartoon.
Age Rating
age requirements: everyone