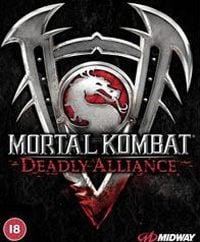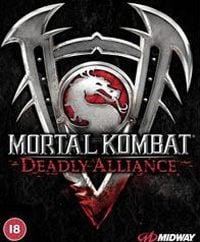 Mortal Kombat: Deadly Alliance
Shant Tsung and Quan Chi are very stubborn beasts. They joined forces to destroy Raiden.... Mortal Kombat: Deadly Alliance offers a lot of innovations compared to previous versions. Fighters get dirty, their wounds bleed, with whom the kimon remains shreds.
Mortal Kombat: Deadly Alliance offers many innovations in comparison to its predecessors. Shang Tsung and Quan Chi have joined their forces to unleash complete annihilation on their enemies - the god of thunder Raiden and his followers.
The game features many of our old friends, such as Sonya, Cyrax, Sub-Zero, or Jax, as well as several completely new characters, including Moloch, Kenshi, Mavado and other spectacular warriors. The bloody fights take place at numerous, distinctive arenas. They also utilize the so-called Multiple-Move-Set Fighting system. Thanks to this novelty, the player can choose a set of moves and adjust them to his/her liking.
That's not everything, though. It is also worthy of mention that fights have now become more realistic. Kimonos and other pieces of clothing can be torn, the warriors sweat, and their wounds bleed profusely. Extremely fast punches, staggers, melee weapons, dodges and feints, spectacular jumps, spin kicks, fatalities and other goodies – the fifth Mortal Kombat has it all.
The developers have also implemented new game modes. For example, Conquest, in which we set on a journey, perfecting our abilities and collecting points. Once we have gathered enough, we may travel to a crypt and open a coffin with some precious contents (new character, clothing, weapons, and the like).
Last updated on 10 December 2007
Game mode: single / multiplayer Multiplayer mode: Player counter: 1-2
Media type: 1 DVD
User score: 6.9 / 10 based on 378 votes.
PEGI rating Mortal Kombat: Deadly Alliance
Mortal Kombat: Deadly Alliance System requirements
Uses:
Link-kabel
additionally (GBA): link-cable