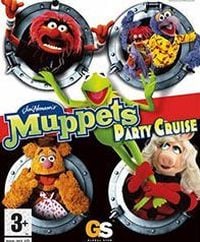 Muppet Party Cruise
Muppets during a cruise party is just joy and great happiness. Piggy, Gonzno, Kermit and other characters known from this cult series return in an excellent setting. Get the title of the biggest slack under the sun - then you will also get on the most desirable deck, and there...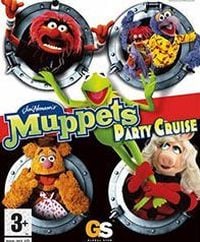 Game mode: single / multiplayer
Muppets is a TV series that has become a phenomenon in the United States and has conquered the whole world. It was created in the 1970s and immediately became a part of pop culture. Excellent humor (often on the verge of kitsch), a lot of energy and verve, as well as great songs - all this contributed to the unbelievable success of The Muppet Show.
Muppet Party Cruise was released on PS2 and GCN. The game focuses on Kermit the Frog, Miss Piggy, Gonzo, and other characters who went on a cruise party.
Game modes
Players can play in four single person teams or play in teams consisting of multiple people. Of course, you can also play in singleplayer mode. There are 30 mini-games in which the player encounters most of the heroes created by the creator of the Muppets - Jim Henson. The team that will perform the most tasks and eliminates as many opponents as possible will be honored with an entry card to the first, most exclusive deck.
Technical aspects
The game is aimed at players of all ages. It has colorful, joyful graphics and nice, lively music, which additionally emphasizes the atmosphere of this production.
PEGI Rating