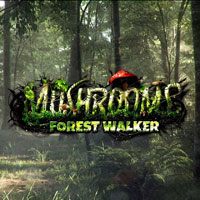 Mushrooms: Forest Walker
PC
A mushroom picking simulator that turns this seemingly idyllic hobby into a real fight for survival. In the game you will find four heroes with different abilities, five different, vast locations and several hundred species of mushrooms to collect.
Simulation | RPG elements | survival | multiplayer | Polish | crafting | Battle Royale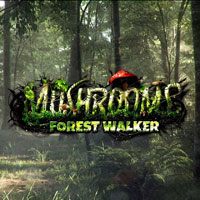 game language: English
game release date for PC:
2021
Mushrooms: Forest Walker is a simulation game in which we play the role of a mushroom picker. The production allows you to visit several different continents and "hunt" for various species of mushrooms. We will also find a number of additional mechanics, thanks to which the fun becomes even more interesting. The creation and release of this title is the responsibility of the independent studio SimFabric (known, among others, from the Polish Farm 2020 and ElectriX electrician's simulator).
Mechanics
In Mushrooms: Forest Walker we observe the action from the first person perspective. Our task is to collect mushrooms in forests located on almost all continents: Europe, North America, Asia, South America and Africa. In the game you can find several hundred different species of mushrooms, which are described in a very extensive encyclopedia (the catalogue has over 500 pages!).
It is worth noting that the forests that we will visit in Mushrooms are not a peaceful and idyllic place - they can be dangerous. In order to survive, we need to demonstrate a variety of skills. We have also implemented a system of craftsmanship, in which we use special, very rare types of fungi with magical properties.
The available capabilities are partly dependent on the chosen character, as SimFabric's work allows us to play one of the four different heroes. These are them: Cowgirl (moves fast and can find the biggest mushrooms in the forest), Redneck (has a spear and ability to track animals and other collectors), Military (is equipped with firearms and can camouflage himself) and Baba (knows how to prepare potions and traps).
The fun is also enriched by meetings with independent heroes, who can offer us special tasks and challenges - thanks to which we gain new items and recipes. In the game you will find dozens of such characters, often with characteristic names and stories.
Game modes
In Mushrooms: Forest Walker we can play alone or with others. For single player fans, the game offers a feature campaign, and for those who prefer multiplayer modes, there is a choice between a four-person cooperation (each person plays a different character) and... a mushroom battle royale.
Technical aspects
Mushrooms: Forest Walker has an attractive three-dimensional graphic design. The creators tried to reproduce realistically what we know from the real world - both the character models and the game environment present a high level of quality. Special attention should be paid to the flora - trees, grass and, above all, the mushrooms we collect, which have been designed in great detail. The lighting system also presents itself reliably.

Expectations: 9.5 / 10 calculated out of 4 players' votes.
System requirements
PC / Windows
Recommended: Intel Core i7, 16 GB RAM, graphic card 6 GB GeForce GTX 1060 or better, 5 GB HDD, Windows 10 64-bit
Minimum: Intel Core i5, 4 GB RAM, graphic card 2 GB GeForce GTX 960 or better, 2 GB HDD, Windows 7 64-bit