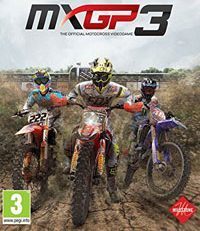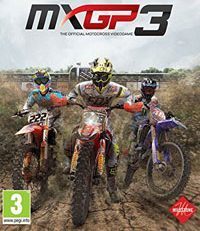 MXGP3: The Official Motocross Videogame
A new installment in the series of motocross racing games created in 2013 by Milestone, an experienced Italian studio responsible for a number of notable racing games.
MXGP3: The Official Motocross Videogame is the new entry in the series of motocross racing games established in 2013 by Milestone. The studio, based in Italy, was responsible for a number of racing games, including WRC: FIA World Rally Championship series, as well as Sebastien Loeb Rally Evo, one of the notable racing games released in 2016. The game was released for all home-based platforms, including PC, PS4 and etc..
Mechanics
MXGP3 is the official game of World Motocross Championships, one of the major motocross events organized by Fédération Internationale de Motocyclisme (FIM). We can enter the races as one of the real participants, as well as join one of the teams that choose to participate in the series' 2016 season. The game introduces a wide range of motorcycles and a number of options that enable us to modify our rider, including the overall colour, as well as logotypes that appear on his outfit.
We are given fifteen motocross venues, including open-air arenas and roofed stadiums. When it comes to the former setting, the authors introduced a number of details, such as balloons hovering around the area, or spectators supporting their favorite riders.
Even if MXGP3: The Official Motocross Videogame is a typical arcade racing game, the developers have added some semblance of realism by adding a physics-based driving model, which allows us to control the motorbike and engage in some of the more difficult actions (jumps, hard turns) by leaning or balancing the bike.
Game Modes
MXGP3 contains a number of both single player and multiplayer modes, including Single Race, which pits us against other players or AI-controlled opponents, as well as an extensive Career Mode, which sees us climb to the top of the motocross world.
Technical Aspects
The game is powered by Unreal Engine 4, which offers high quality three-dimensional visuals, including detailed environments, realistically looking motorbikes, or fluttering parts of clothing. The authors also introduced high-quality sound effects, including realistic engine sounds.
Game mode: single / multiplayer Multiplayer mode: Internet
PEGI rating MXGP3: The Official Motocross Videogame
MXGP3: The Official Motocross Videogame System requirements
Minimum:
Intel Core i5-2500K 3.3 GHz/AMD FX-6350 3.9 GHz
4 GB RAM
graphic card 2 GB GeForce GTX 760/Radeon HD 7950 or better
13 GB HDD
Windows 7 64-bit
Recommended:
Intel Core i5-6600K 3.5 GHz/AMD FX-8350 4.0 GHz
8 GB RAM
graphic card 2 GB GeForce GTX 960/Radeon R9 380 or better
15 GB HDD
Windows 7 64-bit