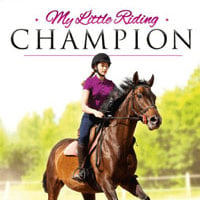 My Little Riding Champion
My Little Riding Champion is an horsemanship simulator that allows you to take care of your horses, regularly take care of their health, as well as take part in various competitions. Players can freely explore the large open map of the world in the saddle.
Simulation | TPP | sandbox | about horses | animals | horse riding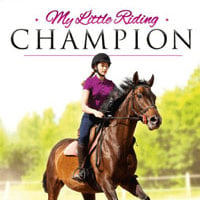 My Little Riding Champion is a three-dimensional riding simulator, which was created for horse lovers. The title is produced by Caipirinha Games, a German development studio specializing in various niche simulators and games for children; his works are mainly released on PCs. The title is distributed by Bigben Interactive and Toplitz Productions.
Mechanics
Player observe the action in My Little Riding Champion from the third person perspective. Beginning the game, player create his own avatar, choosing one of the offered characters and its outfit (many of the additional items of clothing are unlocked during the game). The game consists of two basic elements - horse riding and animal care. Players can move freely on a large and open map showing an idyllic village with adjacent fields and forests. Before we do this, however, they must first choose their own steed. The creators introduced to the game many different breeds and ointments of horses, so every lover of these animals will find his favorite.
The authors have prepared a series of missions, competitions (races, running with obstacles, etc.) and pre-arranged routes, the completion of which should take more than fifteen hours of play. Between tasks we have to regularly take care of good condition of the horse. Feed him, wash him and take care of the hooves.
Technical aspects
My Little Riding Champion has only the correct audiovisual setting. Three-dimensional models of characters and surroundings are devoid of details and complex animations, so that animals and people do not look natural and convincing in motion. The title does not have more advanced special effects or high quality shadows and textures.
PEGI Rating
System requirements
PC / Windows
Recommended: Intel Core i7 3.0 GHz, 8 GB RAM, graphic card 4 GB GeForce GTX 770 / Radeon RX 570 or better, 3 GB HDD, Windows 7/8.1/10 64-bit
Minimum: Intel Core i5 2.4 GHz, 4 GB RAM, graphic card 2 GB GeForce GTX 560 Ti / Radeon HD 6970 or better, 3 GB HDD, Windows 7/8.1/10 64-bit