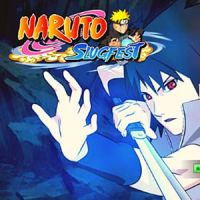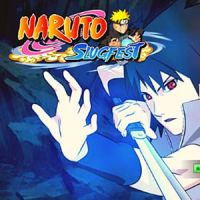 Naruto: Slugfest
A mobile MMORPG set in the universe of popular manga. During the game, the player must help Naruto to defend the village of Konohagakure from the Akatsuki's organization.
RPG | TPP | play for free | MMORPG | manga and anime | Naruto | MMO
Naruto: Slugfest is a mobile MMORPG set in the world of popular manga. The game was produced by Hydrogen Happy Limited and released by Mars Era Games.
Plot
Naruto: Slugfest takes place when Naruto returns to Konohagakure (Hidden Leaf Village) after completing his training with Jiraiya. A threat from Atsuka's criminal organization hangs over this village. The player's task is to help the heroes known from manga and anime to defend their home.
Mechanics
Naruto: Slugfest is a typical RPG. The player starts the game by creating his own character. He has four character classes to choose from - Earth Keeper, Blazing Lotus, Thunder Assassin and Wind Shooter - differing in their abilities. Gameplay focuses on exploring the environment, performing various tasks (also with other users) and fighting in real time.
Apart from the tasks related to the feature campaign, the game also offers additional activities and daily challenges. For each activity performed during the game, the player gains experience, which can then be used to develop skills. Additionally, as the adventure progresses, new, more powerful equipment becomes available.
The game also focus on social functions. In Naruto: Slugfest players can form guilds with common goals. Marriages also appear.
Technical aspects
Naruto: Slugfest offers three-dimensional graphics in manga style. The game also implemented the day and night system and dynamic weather conditions.
Game mode: massive online multiplayer Multiplayer mode: Internet
App size:
Age restrictions Naruto: Slugfest: 12+
Naruto: Slugfest System requirements
Additional information:
Internet connection is required.
Additional information:
Internet connection is required.