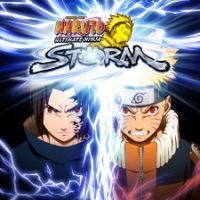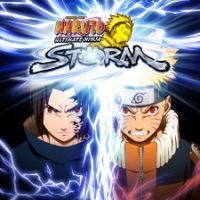 Naruto: Ultimate Ninja Storm
A 3D fighting game by Japanese studio Cyberconnect2, based on the popular manga and anime series by Masashi Kishimoto, and a sequel to the Naruto: Ultimate Ninja series for PlayStation 2 and PlayStation Portable.
Fighting | animated TV series | ninja | manga and anime | Naruto
Naruto: Ultimate Ninja Storm for PS3, PC and etc. is the first game in the series released for PlayStation 3. It was developed by Cyberconnect2, known for several other Naruto games.
Mechanics
The gameplay is focused on one-on-one battles. You can choose from 25 characters and a range of arenas. The game utilizes many unique ideas, which make it quite distinguishable. Before the battle, you can choose three warriors: a leader and two companions. The leader is controlled directly by you. The two support characters are controlled by the AI, and all you can do is summon them.
At first glance, the battles look slightly different, thanks to the altered mechanics. While in most fighting games the characters stand face to face with each other, in Ultimate Ninja Storm they can move all over the arena. The camera is dynamic and always shows us both sides, so that you never see a split screen in the co-op mode.
Each character has a unique fighting style and special attacks. To perform an ultimate jutsu technique, you have to win a mini-game. If you manage to do it by quickly pressing the right buttons, you will sustain no damage. One of the special attacks is the so-called awakening, which transforms your character. The option becomes available then you only have one health bar remaining. The awakening boosts your endurance or completely transforms you, allowing you to use new combo attacks and witness new ultimate jutsu animations.
The game also features a story mode, consisting of about 100 missions, which follow the plot of the first 126 episodes of the anime series. It's quite a treat not only for the fans of the series, but also for those players, who'd like to fight epic battles with powerful boss enemies. In the story mode, you can also explore Naruto's home village, fully rendered in 3D.
Technical aspects
Thanks to the capabilities of PlayStation 3, the original anime series has been very faithfully recreated in the game. Both the characters and the setting designs are very meticulous, which makes the gameplay and cutscenes evoke similar emotions to those you might have had while watching the series.
Game mode: single / multiplayer Multiplayer mode: Internet Player counter: 1-2
User score: 2,4 / 10 based on 1560 votes.
PEGI rating Naruto: Ultimate Ninja Storm