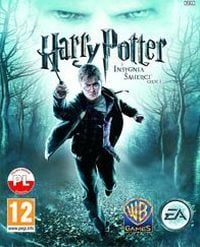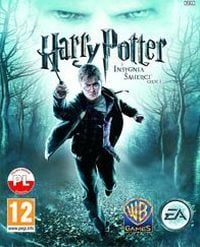 Harry Potter and the Deathly Hallows Part 1
An action game based on the highly-popular series of books and movies about the adventures of Harry Potter. The newest interactive adaptation makes the young wizard face the merciless Lord Voldemort.
Harry Potter and the Deathly Hallows for PC, X360 and etc. is the seventh entry in the series of games about the titular wizard. It is based on the bestselling books written by J.K. Rowling and their movie adaptations. The game was developed by an interior studio of Electronic Arts.
Plot
Similarly to the movie, the game was split into two parts in order to fully present the final battle of the young wizard against Lord Voldemort. The first part starts when Harry and his faithful companions – Ron and Hermona – embarks on a dangerous mission to find artifacts that provide Voldemort with immortality and power – Horcruxes. Without the help of their teachers, the three friends can count only on each other – even more than ever before.
In the meantime the sorcerers' world becomes a dark place for everyone who opposes the Dark Lord. The Death Eaters are taking over the Ministry of Magic and even Hogwart. They intimidate and arrest everyone who might oppose them. The only hope for stopping the evil lies in Harry Potter, who must find the Horcruxes before Voldemort finds him.
Mechanics
Harry Potter and the Deathly Hallows for PC, X360 and etc. is the darkest entry in the Harry Potter series. Because of that, the gameplay was changed. This time the emphasis was put into fights with Voldemort's supporters and instead of being a typical action-adventure game, the title focuses on battle sequences. The player uses his magic wand and variety of offensive and defensive spells against his or hers opponents. If players prefer less brutal solutions, they can use gadgets like Invisibility Cloak, Polyjuice Potion and the Peruvian Instant Darkness Powder.
It is also possible to use various covers, including magic ones. They can be used both for hiding behind them and for throwing them at enemies. If the players want to improve their strengths, they can use magic potions that regenerate health, increase success chances or enable the players to escape their opponents.
Technical aspects
A completely new graphics engine was developed for the game. It provides high quality graphics and intuitive controls. It is worth mentioning that there are completely new locations available in the game, including city streets and forests. Each of them features new enemies, missions and challenges.
Game mode: single player
User score: 7 / 10 based on 3086 votes.
Pre-release expectations: 8.5 / 10 based on 950 votes.
PEGI rating Harry Potter and the Deathly Hallows Part 1
Harry Potter and the Deathly Hallows Part 1 System requirements
Recommended:
Core 2 Duo 2.13 GHz
2 GB RAM
graphic card 512 MB (GeForce GT 220 or better)
7 GB HDD
Windows XP/Vista/7