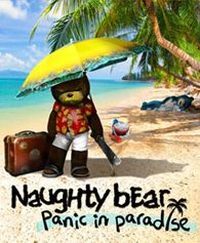 Naughty Bear: Panic in Paradise
Naught Bear: Panic in Paradise is the second installment of a series of action games developed by independent Canadian studio Behaviour Interactive (formerly known as A2M - Artificial Mind & Movement).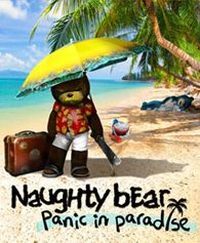 Game mode: single / multiplayer
Multiplayer mode: Internet
Naughty Bear – Panic in Paradise is crazier, more brutal, more absurd and even naughtier than its predecessor. It pushes its own boundaries into "insanity zone". With more places to visit, more missions to complete, a new arsenal of weapons to master and loads of treasures to collect, Panic in Paradise is a vast game to discover.
# NAUGHTY IS AS NAUGHTY DOES
Sneak, smash, scare and steal your way across 11 all-new locations and help Naughty Bear eliminate all the bears on his 'Naughty List'. The stealthier you are, the more naughty points you'll rack up! Challenge friends using the new Naughty score system, Naughty cups and online leader boards.
# CLOTHES MAKETH THE BEAR
Naughty is a master of disguise with over 100 unlockable costume items and dozens of brutal and hilarious weapons, each with their own unique abilities. Naughty loves to grab those mean bears, drag them into the woods to steal their costumes. Naughty's favorite item is the "Tomstache", the most masculine facial hair this island has ever seen.
# BETTER PACK YOUR BIG CASE
With over 30 guilty bears that need punishing, unique kill objectives and secrets to uncover, you won't know where to start!
See if you can find Buckles and Chuckles, the non-stop partying twins. You can't miss them with their chrome thongs and mercredi gras masks.
Gatecrash DJ Fuzz's disco bear party to see if you can turn the mega-bass subwoofer into a weapon so the bears can't listen to those sweet, sweet sounds. Also be on the lookout for Mudler and Sculpy, the infamous alien hunter bears or go and find Sunbeam and kill him wearing his brother's face.
PEGI Rating
System requirements
Microsoft Xbox 360
Uses: Xbox Live
Sony PlayStation 3
Uses: PlayStation Network