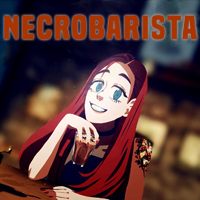 Necrobarista
Necrobarista is a visual novel game that takes place in a unique coffee shop where both living and dead come to drink. The place is located near the center of the city of Melbourne.
Adventure | FPP | visual novel | indie games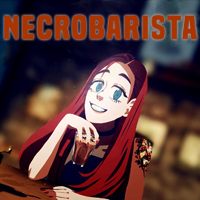 Necrobarista is a visual novel game set in an extraordinary café visited by both the living and the dead. Independent Australian studio Route 59, located in Melbourne, is responsible for creating this production. Australians can boast of receiving the "Best Narrative" award at the Freeplay 2015 Independent Games Festival, awarded for an experimental visual novel game called Project Ven.
Plot
The central point of Necrobarista's plot is a magical café in the centre of the Australian city of Melbourne. What distinguishes it from other places of this type is the fact that it is visited not only by people with blood and bones, but also by the souls of the dead. During the game players have the opportunity to meet many colorful characters from various social groups: from baristas working in a café, through hipster clients, to sinister gangsters and necromancers. An important element of the game is the gradual discovery of the secrets of her world on her own.
Mechanics
Necrobarista uses mechanics common among visual novel titles. The player uses the mouse to navigate through the visited locations and select options to push the story forward. He learns about the content of the story by reading descriptions accompanying various elements of the environment, as well as dialogue issues floating over characters in a style reminiscent of comic balloons. It happens that fragments of texts are a form of hyperlinks, which, after clicking on them, opens up new possibilities for the player.
Technical aspects
The Unity 3D engine, popular among independent developers, was used to create the Necrobarist. Three-dimensional graphic design is designed to bring to mind Japanese anime films. This effect was achieved primarily through the implementation of goal-sharing technology and the presentation of the facial expressions of the characters using methods known from cartoons and comics. The music was composed by Kevin Penkin, whose works can also be found in such works as Defender's Quest: Valley of the Forgotten and anime Under the Dog.
Similar games:
Age Rating
age requirements: 18+
System requirements
PC / Windows
Recommended: Quad Core 2.5 GHz, 8 GB RAM, graphic card 4 GB GeForce GTX 960 or better, 3 GB HDD, Windows 10 64-bit
Minimum: Quad Core 2.5 GHz, 4 GB RAM, graphic card 2 GB GeForce GTX 660 / 3 GB Radeon HD 7950 or better, 3 GB HDD, Windows 7 64-bit