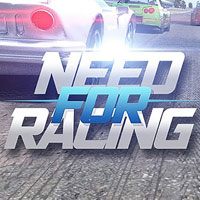 Need for Racing
A classic racing game in which the player takes part in various competitions on the track, sitting behind the wheel of a dozen or so cars - he has at his disposal both vehicles inspired by modern machines, as well as cars modeled on the classics of motorization.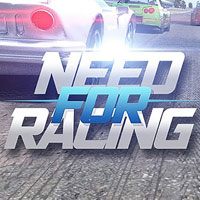 Polish studio T-Bull specializes in creating low and medium budget productions. This trend also includes the racing game described here, released on personal computers and devices with Windows Phone and Android under the title Need for Racing (on Apple's mobile devices known as Speed Racing). Regardless of the platform, the title is distributed in a free model with micropayments (free-to-play).
Mechanics
In Need for Racing the player takes part in various races, sitting behind the wheel of a dozen or so cars divided into five classes - at his disposal are both modern machines and classics of motoring. Due to the fact that the creators did not manage to obtain a licence to use real brands and models, it was necessary for them to develop their own vehicles. However, these projects are so similar to the originals that one can easily recognize among them the cult Ford GT, Porsche 911 or even Nissan Skyline R34. The driving model prepared by the developers is purely dexterity model, and the competitions in which we take part in an extensive career mode are divided into several types:
Race - a classic race in which the player's task is to cross the finish line in the first place;
Duel - one-on-one duel;
Survival - after each lap, the closing driver is eliminated;
Endurance - the player's task is to drive the longest possible distance in a specific time;
Overtake - we start in the last position and the aim is to overtake the other players;
King of the Hill - collecting points in exchange for taking a specific place in the stake;
Domination - keep driving for as long as possible;
Special section - an attempt to get the best possible result on a specific section of the track;
Top Speed - the prerequisite for victory is to achieve the highest possible speed;
Catch them all - an attempt to collect fantasies scattered around the track in the shortest possible time.
Technical issues
Three-dimensional graphic design published for PC, AND and WP Need for Racing platform presents a low level of workmanship. Both individual cars and the environment are poor in detail - the same applies to the sound layer.
Please let us know if you have any comments or suggestions regarding this description.
Similar games:
Age Rating
age requirements: everyone