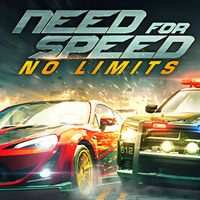 Need for Speed: No Limits
A spin-off to the bestselling racing game series, Need for Speed. The game was developed by Firemonkeys - an Australian studio cooperating with Electronic Arts. It was created exclusively for mobile devices.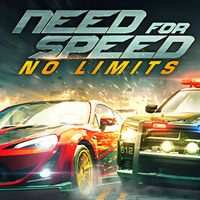 Need for Speed: No Limits for AND and iOS is a spin-off of a popular racing series developed since 1995 by Electronic Arts. The game was created by the Firemonkeys studio, exclusively for mobile devices. The developer is popular for mobile ports of the previous installments, as well as for the highly praised Real Racing 3. Ken Block, a racing driver and a popular stuntman (Gymkhana) took part in production of the game. The creators of Need for Speed: Rivals consulted the American as well. On the other hand, PC gamers associate him with DiRT 3 and DiRT: Showdown.
Gameplay
In Need for Speed: No Limits for AND and iOS, the action takes place in the fictitious Blackridge, and the story pays tribute to the classic Need for Speed: Underground, focusing on illegal street races involving the police. In the carrier mode, the player has to defeat five street-level gangs controlling the city. Interestingly, the gangs specialize in different car classes, such as street cars, American muscles, or supercars. The player participates in different racing events, such as regular races, time trials, pursuits, nitro rushes or deliveries. During some of the racing events, the cops can turn out to deploy spike strips or to ram the cars of the racers.
The driving physics in No Limits are definitely arcade, because the player does not even have to use their brakes. Moreover, the game constantly encourages them to use nitro and perform long drifts. The players receive a wide set of licensed cars belonging to such brands as BMW, Ford, Toyota, Nissan, Subaru, Mazda or Volkswagen. Cars are unlocked and bought gradually as the player makes progress. Each car class has their own garage and a set of exclusive parts. The player can customize and modify their cars to a large degree - both in terms of performance and visuals. For example, the player is capable of changing the body paint of their vehicle, its bumpers, lights, side mirrors, hoods, spoilers or roof vents.
Technical aspects
The visuals in Need for Speed: No Limits for AND and iOS resemble the previously mentioned Need for Speed: Underground. The graphics are well-made, making the most of the mobile devices the game was released for.
Other information
It is a free-to-play game, but it uses microtransactions. The in-game cars run out of fuel rather fast, thus the player has to refill the gas tank in order to race more. The player can either wait until the gas tank is refueled automatically, or spend some real money at the virtual in-game store.
Similar games:
Age Rating
age requirements: everyone