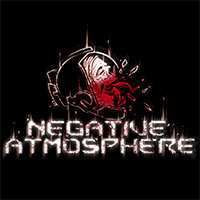 game language: English
game release date for PC:
2021
Negative Atmosphere is a survival horror clearly inspired by the Dead Space series; associations with the cycle created by the Visceral Games team are evoked by both the storyline and the main character and mechanic of the game. The production was initially created as a single author's project, but over time the team began to grow, leading to the formation of an independent team called Sunscorched Studios.
Plot
Negative Atmosphere takes us into the future, when interstellar travel is the order of the day. During the game, we get on board Rusanov, a giant spaceship, where an epidemic broke out, turning people into bloodthirsty mascara. One of the few survivors is the main character, the former field medic Samuel Edwards. In the company of failing Artificial Intelligence, the protagonist travels through gloomy corridors and tries to survive at all costs.
Mechanics
In Negative Atmosphere we observe the action from the third person perspective (TPP). Exploring the dark corners of the ship Rusanov, we must be constantly on guard, because not only can monsters lurk behind every corner, but also ammunition for futuristic weapons, with the help of which we eliminate them, is very rare. In addition, during the game we gradually discover new secrets about the events that took place on the ship, as well as learning the secrets of Edwards' dark past.
Technical aspects
Negative Atmosphere uses the Unreal Engine 4 engine to create a terrifying atmosphere with dark corridors and a terrifying appearance of enemies. The ammunition counter has been integrated into the weapon carried by the hero. In addition, it should be noted that in terms of brutality, the title does not differ from what the players of Isaac Clarke's adventures have become accustomed to.

Expectations: 8.6 / 10 calculated out of 10 players' votes.