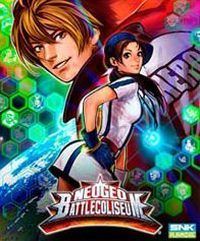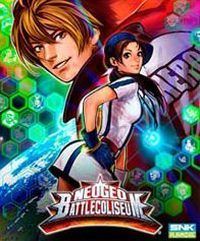 NeoGeo Battle Coliseum
NeoGeo Battle Coliseum is a traditional 2D fight created by SNK Playmore - one of the most famous companies preparing games for slot machines and consoles. Famous series such as King of Fighters, Samurai Shodown and Metal Slug have been born out of SNK stable.
Drawing characters from some of SNK's biggest and well loved franchises, NeoGeo Battle Coliseum allows the use of the new 2-on-2 Tag Team battle system. This new system allows the player to switch characters during play and to perform 'team' attacks on their opponent. The character roster has 40 characters represented by well known faces from the likes of World Heroes, Art of Fighting, Fatal Fury, Samurai Shodown, Last Blade, Metal Slug and Kizuna Encounter.
Storyline:
On February, 2017 of the new Japanese era there is a man trying to rule the NEOGEO World. I will topple NeoGeo's most powerful warriors and put myself on the throne! We knew that if he managed to obtain NeoGeo world's awesome power, world domination would not be far from his reach. This man, who sat at the heart of The Warez Conglomerate with overwhelming financial power behind him, had already set out on his ambitious path to gain NeoGeo World's power. Those who knew the truth of his intentions were already trembling with fear...As NeoGeo World drew closer to the verge of disaster, a Warez sponsored fighting competition was announced. This event is called NEOGEO BATTLE COLISEUM.The Federal Government is worried about the situation, and has secretly dispatched its two best secret agents, Yuki and Ai. A world on the verge of eternal darkness…The future of NEOGEO World is now in the hands of the warriors.
Details:
A total of 40 characters, all taken from SNK's most popular franchises. Including: METAL SLUG, KING OF FIGHTERS, SAMURAI SHODOWN, WORLD HEROES and many more.
2-on2 tag-team battle format. Swithc tag-team members as you desire durin matches
6 hidden characters to unlock
Color edit Mode – Modify the appearance of your favorite characters
New and improved background graphics and newly arranged background music
Exclusive new game mode – Tag Play!
Exclusive new playable character, not found in the Arcade version!
Additional Command Edit function
Game mode: single / multiplayer Multiplayer mode: Internet Player counter: 1-2
PEGI rating NeoGeo Battle Coliseum
NeoGeo Battle Coliseum System requirements