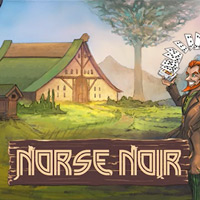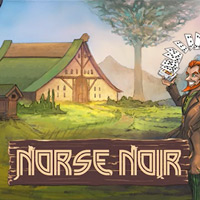 Norse Noir: Loki's Exile
PC
Norse Noir: Loki's Exile is a traditional adventure game developed by the Kreative Spill team with a point-n-click interface.
Adventure | point-and-click | Norse mythology
Norse Noir: Loki's Exile

Release Date PC

TBA
developer: Kreative Spill Official website

game language: English
When you wake up one morning and discover you're really a god...
what do you do? With a reflection in the mirror that isn't his own and a voice inside his mind calling himself Loki, the down-on-his-luck but still lovable street magician Lars Kristensen has the same question... and the answers are about to make the 1920s roar!
Episode 1: Loki's exile
— a classic 2D point-and-click adventure game set in a unique world that combines the epic tales of Norse mythology with all the action and intrigue of the big band swing-era United States.
Players will explore a rich and full tale jam-packed with unique characters, big twists, and surprises of truly mythological proportions.
Game mode: single player
Age restrictions Norse Noir: Loki's Exile: 12+