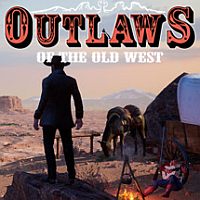 Outlaws of the Old West
Extended simulator of survival in the open world (sandbox), maintained in western convention and characterized by a high level of realism. Up to 150 people can take part in the game at the same time.
Action | FPP | TPP | sandbox | western | survival | multiplayer | co-op | MMO | crafting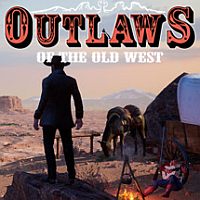 Game mode: single / multiplayer
Multiplayer mode: / Internet, players: max 150
Outlaws of the Old West is a networked, sandbox survival simulator in the westerns convention. The production offers a high level of realism - both in gameplay and graphic design. Responsible for the creation of this title is an independent Virtual Basement studio (in the past engaged, among others, in the work on ARK: Survival Evolved). The publisher is Snail Games / Wandering Wizard.
Plot
Outlaws of the Old West takes place in the Wild West - North America at a time when the current state divisions were not yet fully formed, and the prairies were traveled by many travellers from different parts of the world and trying to find a place for themselves on the continent.
Mechanics
In Outlaws of the Old West we observe the action from the first or third person perspective. We explore a vast three-dimensional environment. The game world covers more than 140 square kilometers and you will find various areas, such as deserts and forests. As we travel, we collect items and fight enemies. As the game progresses, our hero gains new skills - he learns how to fight better and how to make useful equipment, thanks to which he can cope better and better in the game world.
The production of Virtual Basement puts emphasis on interactions between the participants of the game - although the game also features NPCs (e.g. bandits or shopkeepers), their role is secondary. Player-led characters are the most important; more than a hundred people can play on a single server at the same time. It is up to us whether we choose to live an honest life or try happiness as a type of dark star.
Outlaws of the Old West offers an extensive system and craftsmanship, allowing you to create many different items. The solution used in the game is characterized by a high level of realism - which means that in order to create something more complicated, we have to devote a lot of time and effort to it.
Game modes
In Outlaws of the Old West we can play alone or with others, but the game has been prepared primarily for multiplayer mode.
Technical aspects
Three-dimensional graphic design of Outlaws of the Old West presents itself very well. The locations are designed with great attention to detail and perfectly reflect the atmosphere of the Wild West. The dynamic day and night system and weather effects also look good. The artistic style is characterized by great realism, but thanks to a well-prepared technical layer - especially reliable lighting and shading - the graphics can defend themselves.
System requirements
PC / Windows
Recommended: Intel Core i7-4770K 3.5 GHz / AMD Ryzen 5 2600X 3.6 GHz, 8 GB RAM, graphic card 4 GB GeForce GTX 970 / Radeon RX 480 or better, 50 GB HDD, Windows 10 64-bit
Minimum: Intel Core i5-4460 3.2 GHz / AMD Ryzen 5 2400G 3.6 GHz, 8 GB RAM, graphic card 2 GB GeForce GTX 660 / Radeon HD 7850 or better, 20 GB HDD, Windows 7 64-bit