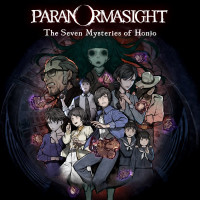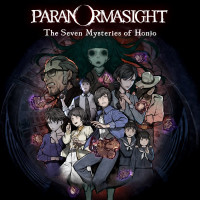 Paranormasight: The Seven Mysteries of Honjo
Paranormasight: The Seven Mysteries of Honjo is a Japanese horror adventure game, in which the player faces curses in a faithfully recreated Sumida district of Tokyo. The gameplay revolves around exploration, talking to NPCs and solving puzzles.
Adventure | horror | visual novel | Japan
PARANORMASIGHT: The Seven Mysteries of Honjo is a horror adventure game. It was developed by Square Enix.
Plot
The game is set in the late 20th century Japan, in Tokyo's Sumida district. The story revolves around an urban legend regarding the titular Seven Mysteries of Honjo, which are said to be linked to curses and a resurrection ritual.
The game tells the story of a group of people tied to the legend. One of them is Shogo Okiie, an office worker who sets out to Kinshibori park along with his friend, Yoko Fukunaga, to investigate the rumors about the Seven Mysteries - where both witness several unexplainable phenomena. Other protagonists include detectives investigating cases of mysterious deaths, a highschooler trying to learn why her friend committed suicide, and a mother seeking revenge for the loss of her son.
Mechanics
PARANORMASIGHT: The Seven Mysteries of Honjo is a classic adventure game. The player explores different locations, talks to other characters (conversations bring to mind visual novels), gathers items, clues and solves puzzles.
Curses play an important role in the game. The player can end up cursed or use curses themselves. They're also frequently faced with choices and decisions which shape the further course of the story.
Game modes
The game only supports singleplayer.
Technical aspects
The visuals of PARANORMASIGHT: The Seven Mysteries of Honjo are simple, though quite intriguing. The characters are drawn in an anime-like artstyle. The locations, on the other hand, take the forms of reworked 360 degrees photos, the player capable of looking around each of them.
The game was developed alongside the Sumida City Tourism Division, a local goverment organization dedicated to promoting tourism. Thanks to this cooperation, PARANORMASIGHT: The Seven Mysteries of Honjo faithfully recreates the district's atmosphere, landmarks and lets us learn many interesting things about this region of Tokyo.
Last updated on 13 March 2023
Game mode: single player
App size:
Age restrictions Paranormasight: The Seven Mysteries of Honjo: 16+
Paranormasight: The Seven Mysteries of Honjo System requirements
Minimum:
Intel Core i3-3210 3.2 GHz / AMD A8-7600 3.1 GHz
8 GB RAM
graphic card 2 GB GeForce GTX 750 / Radeon RX 460 or better
2 GB HDD
Windows 10/11 64-bit
Recommended:
Intel Core i3-3210 3.2 GHz / AMD A8-7600 3.1 GHz
8 GB RAM
graphic card 2 GB GeForce GTX 950 / 4 GB Radeon RX 470 or better
2 GB HDD
Windows 10/11 64-bit