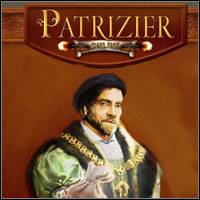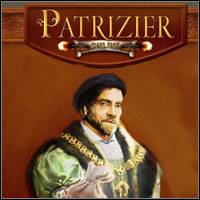 Patrician Online
WWW
A browser-based trader, referring with mechanics to the economic strategies from the Patrician cycle. The action of the game takes place in the times of the greatest splendour of the Hanseatic League.
Patrician Online

Release Date WWW

18October2011

premiera światowa

Gra Patrician Online na PC przestała działać
developer: Gaming Minds Studios publisher: Kalypso Media Official website

game language: German
Patrician Online is a browser-based economic game focused on trading. This title is an adaptation of the popular Patrician series. Gaming Minds duo (creators of the previous four parts of the series) and Funatics Software (The Settlers: Birth of cultures, 8th Wonder of the World, Northland, Cultures Online) are responsible for the production.
The game allows thousands of players to start a career as a merchant at the height of the Hanseatic League. The inch of each of them is, of course, the creation of its own trading empire. The basic gameplay mechanisms resemble those known from the previous parts. Most of the game is based on a game of supply and demand. In other words, we must buy where it is cheap and sell in places where the goods are expensive. Our shoulders will also be burdened with the duty of managing cities and taking care of their inhabitants. Once we have accumulated sufficient capital, we will begin to produce individual goods ourselves, thus increasing the profitability of our business.
Of course, an additional difficulty and attraction compared to the main series is the presence of living people in the game world. Many of them will not be as easy to outsmart and pluck with savings as artificial intelligence.
Patrician Online is a free production that uses a micropayment system at the same time. However, buying anything for real money is not required and practically everything can be achieved by spending enough time in the game.
Please let us know if you have any comments or suggestions regarding this description.
Last updated on 23 February 2011
Game mode: massive online multiplayer Multiplayer mode: Internet
Expectations: 5.9 / 10 based on 21 votes.
Age restrictions Patrician Online: Good for all ages.