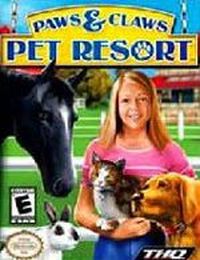 Paws & Claws: Pet Resort
A very unusual combination of a family game and a simple strategy. We play the role of the person managing the training and recreation centre for such animals as dogs, horses or cats.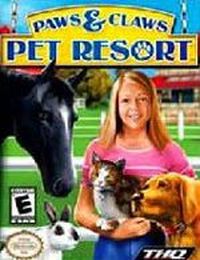 Your Resort is Now Open!
Pamper your four-legged and feathered guests including puppies, kitties, rabbits, budgies and horses at your very own Paws & Claws Pet Resort™. Nurture and love the animals to grow your pet care business and become every animal's best friend!
Have a purr-fect time! Use the stylus to pet your kitty cats or entertain them with a ball of yarn.
Girl's best friend! Run and play with your dogs and teach them tricks with fun voice commands.
Go for a ride! Take your horse out for some exercise or a relaxing ride across the countryside.
You're the boss! Use the money you earn from your Paws & Claws Pet Resort to build and improve your business.
Age Rating
age requirements: everyone
System requirements