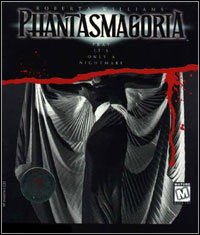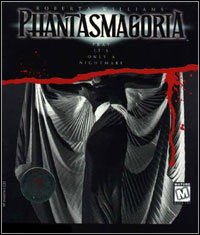 Phantasmagoria
PC
Phantasmagoria is an adventure game, created in the convention of an interactive film, which allows us to play the role of Adrianne Delaney, solving the mystery of the Victorian home.
Phantasmagoria

Release Date PC

31July1995
Phantasmagoria is an adventure game, created in the convention of an interactive film, a genre gaining popularity in the mid-nineties, mainly due to the huge capacity of the CD. The program allows us to become Adrianne Delaney, who together with her husband moves into the abandoned residence of Carnovash, seemingly picturesque, but in reality hiding a terrible mystery. Despite the horror-capped scheme - an old house, an innocent woman and a demon-possessed husband - Phantasmagoria is able to effectively hold in suspense. This is due in large part to the scriptwriters who, piece by piece, discover elements of a gloomy story in front of us, and finally, in the grand finale, strike with great force.
Game by Roberta Williams from Sierra company, has a large number of FMV scenes, recorded with live actors in blue-box technique. All the interiors included in the program are as virtual as possible, but we must admit that they look exceptionally natural. Due to the use of short film interludes, Adrienne does not move like in traditional adventures. Simply use the cursor to point to the object you are interested in and the rest is done automatically.
The game is divided into seven days, which for the convenience of the player are placed on separate compacts. We can start the game in any order, choosing the chapter we are interested in. As for the conservative Sierra in these matters, such a move really surprises, but we must remember that only the game from the beginning will allow us to fully understand the situation of Adrienne and all the secrets, the systematic discovery of which stimulates a specific atmosphere. While during the first six days we can safely explore the residence, the seventh, in the grand finale, much depends on the speed with which we perform the activities. If someone finds Phantasmagoria too difficult, they can use a hint system that is available on the home screen.
Please let us know if you have any comments or suggestions regarding this description.
Last updated on 10 December 2007
Game mode: single player
Media type: 7 CD
User score: 8,4 / 10 based on 310 votes.
Age restrictions Phantasmagoria: 16+
Phantasmagoria System requirements
Recommended:
486 DX
8 MB RAM
SVGA