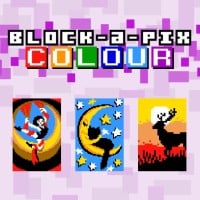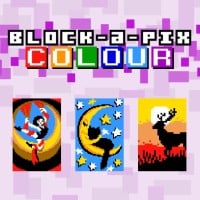 Pic-a-Pix Color
Graphic puzzle game, which is based on the popular Picross puzzle, also known as "number painting". The title offers a total of 150 puzzles of varying degrees of complexity.
Pic-a-Pix Color is a graphic puzzle game based on the principles of a puzzle invented by a Japanese graphic artist Nona Ishida, called Picross. Its developer is the American company POWGI (Puzzle on word games Inc.), which specializes in publishing mobile applications and console titles based on well-known and popular word and number puzzles, such as Sudoku. The developer's games have been released primarily on Nintendo and PlayStation platforms.
Mechanics
In Pic-a-Pix Color, the player's task is to cover each field of the diagram with different colors in such a way that the result is a pixel-art drawing. The diagrams are available in several sizes, from 5 x5 to 20x20 grids. The numbers on the top and side edges of the board tell us which elements to paint - they tell us how many fields in a given row or column should be filled in to solve a particular puzzle. The game consists of a total of one hundred and fifty puzzles. Some of them have unique rules that add variety to the fun.
Technical aspects
Like other logic games from POWGI, Pic-a-Pix Color features very simple two-dimensional visuals and extremely minimalistic soundtrack.
Game mode: single player
Age restrictions Pic-a-Pix Color: Good for all ages.