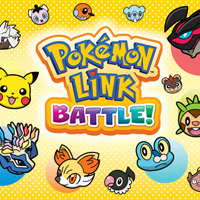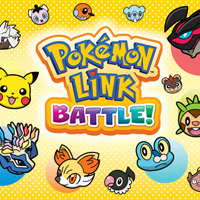 Pokemon Link: Battle!
3DS
Pokemon Link: Battle! is a 3DS-ready continuation of Pokemon Link!, a title released in 2006 on the Nintendo DS console. Again, we are dealing with a logical game in which the battles between the defeats are shown in the form of a puzzle from the Tetris or Bejeweled series.
Puzzle | 2D | Pokemon | co-op | Nintendo exclusive titles
Pokemon Link: Battle!

Release Date 3DS

12March2014
developer: Genius Sonority publisher: Nintendo Official website

game language: English
Pokémon Link: Battle! is a Nintendo 3DS game where you battle Pokémon to capture them through fast-paced puzzles. Your goal is to Link every last Pokémon!
Make matches of the same Pokémon from among all the Pokémon that fill your Link Box—the large field of Pokémon on the lower screen. The Pokémon that appears on the top screen is the wild Pokémon that you are facing in battle. Line up 3 Pokémon in a row to clear your Pokémon from the box and to reduce the HP of the wild Pokémon. When its HP reaches zero, you will be able to Link that Pokémon!
As time passes, the wild Pokémon will also lash out to attack you in return. When you're attacked by a wild Pokémon, the Link Box will lose some of its energy. The wild Pokémon you face may even try to get in your way! If the Link Box's energy reaches zero, it's game over.
Pokémon Link: Battle! features over 700 Pokémon, including ones that debuted in the Pokémon X and Pokémon Y games. All of the Pokémon appearing in Pokémon Link: Battle! have a new look with cool and cute icons.
Pokémon Link: Battle! is broken up into dozens of stages, and you can Link multiple Pokémon in each stage. You can clear a stage in a few minutes, so it's easy to fit play time into your schedule.
Game mode: single / multiplayer Multiplayer mode: Player counter: 1-4
PEGI rating Pokemon Link: Battle!