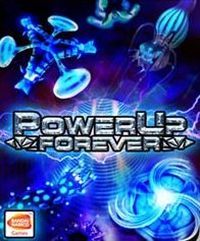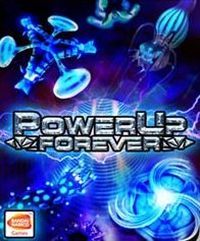 PowerUp Forever
PowerUp Forever is a dynamic and visually appealing arcade game in which we steer a constantly evolving ship, defeating other types of enemies.
Survive! Assimilate! Evolve!
In PowerUp Forever you have to grow to survive – and to grow you must destroy! Hunt and defeat enemy Guardians to harvest their glowing energy cores, gaining power to grow your ship and expand your weaponry. As you evolve you attract the attentions of ever-larger enemies, and your fight for survival goes on.
Procedurally Generated Environments – Never experience the same game twice as all of the enemy types and locations are procedurally generated
Innovative Growth Mechanic – Adds a unique twist to the shooter genre and offers fun, exciting gameplay
Power Up your weapons – Power up cool new weapons, such as lasers, shields and bombs, that boost your arsenal as you evolve
High Definition Graphics – True next-gen graphical effects and an exciting abstract art-style provide eye-popping visuals
Multiple modes of play
Survival Mode – Survive relentless waves of non-stop enemies
Guardian Rush Mode – Defeat a series of guardians in the shortest length of time
Defender – How long can you survive only using a shield?
Overkill Mode – Unlimited weapons!
Game mode: single player
PEGI rating PowerUp Forever